Create Multiple Purchase Orders in One Process

Feature: With the Purchasing Module of Spenda POS, you're able to create purchase orders across multiple suppliers in one process.

To do this, please follow these steps:

1. Log into Spenda POS > Purchasing Module.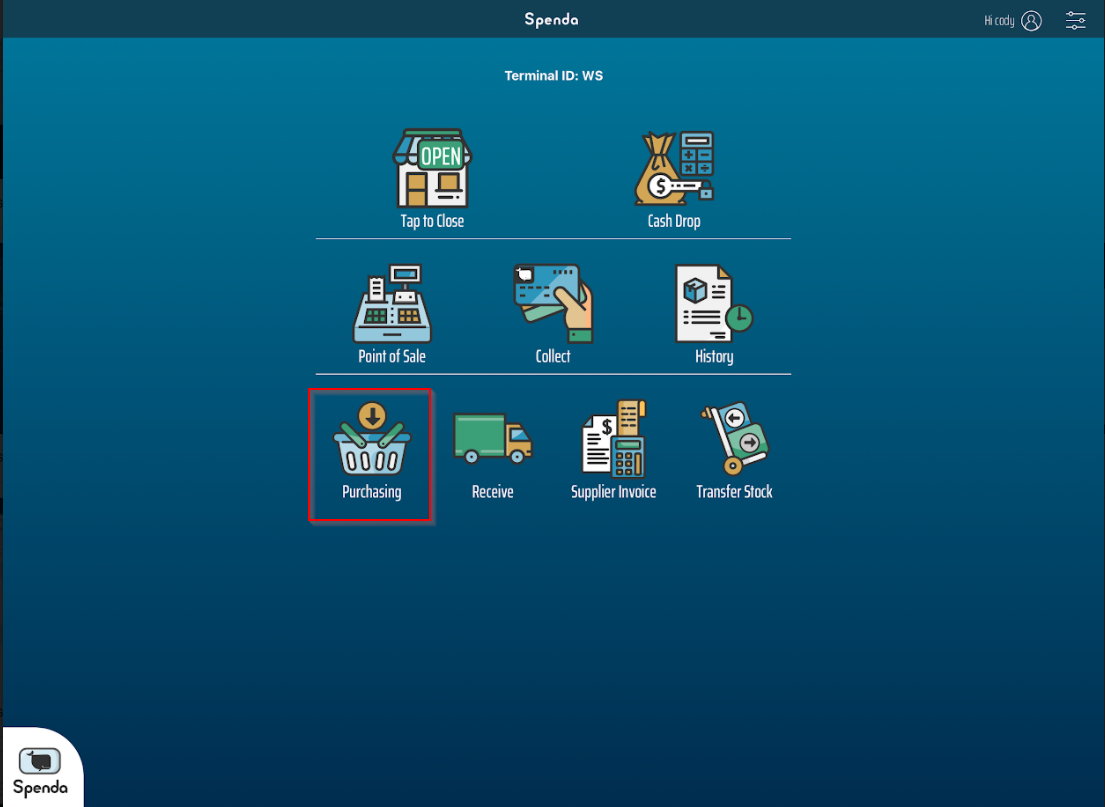 2. Create a New Purchase > Give a reason for the purchase details e.g. "Restock" > Save and Close.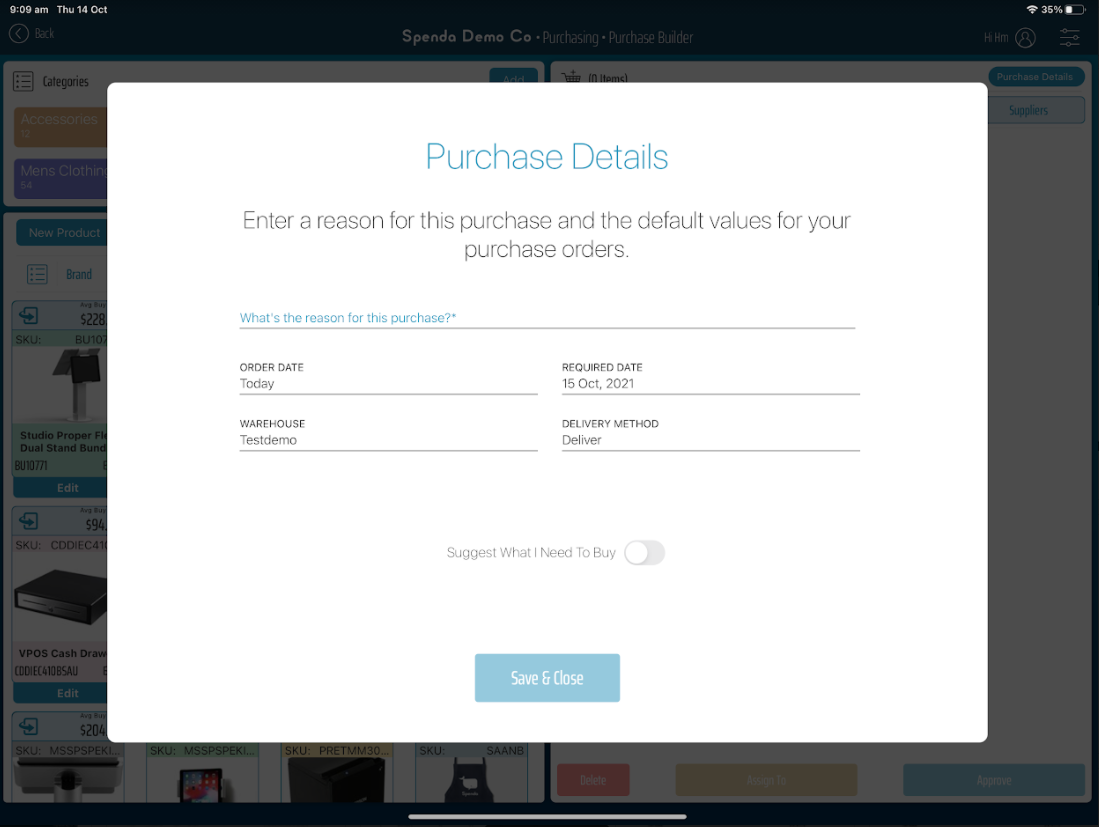 3. From here, add all the products you require > If you have previously used the Purchasing module, some of your items will already be assigned a supplier, if this is the case, you can skip to step 6 > Once your products are added, those that have no been assigned a supplier will be grouped together under a banner "Supplier Not Set" > To set these products > Click on the radio button next to the product name > Then click Allocate Supplier.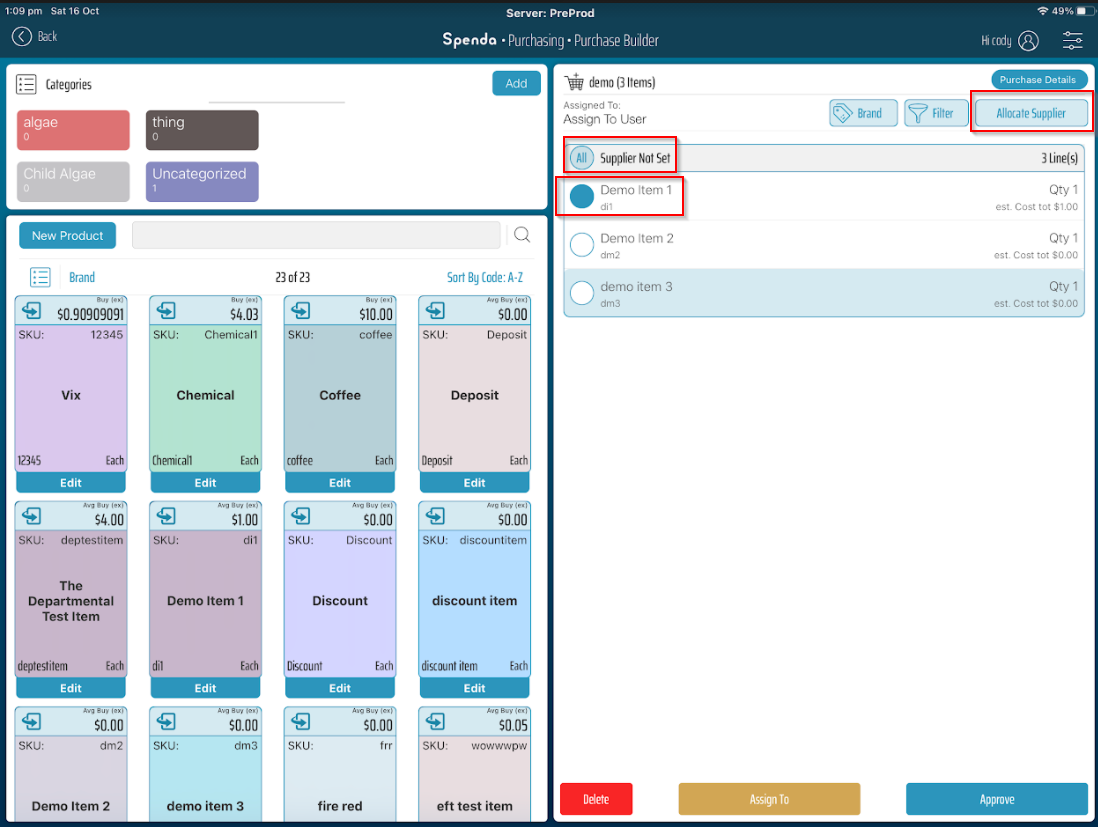 4. A popup will occur showing you all your suppliers > Click on the supplier card (or create a new supplier), you wish to apply to the product.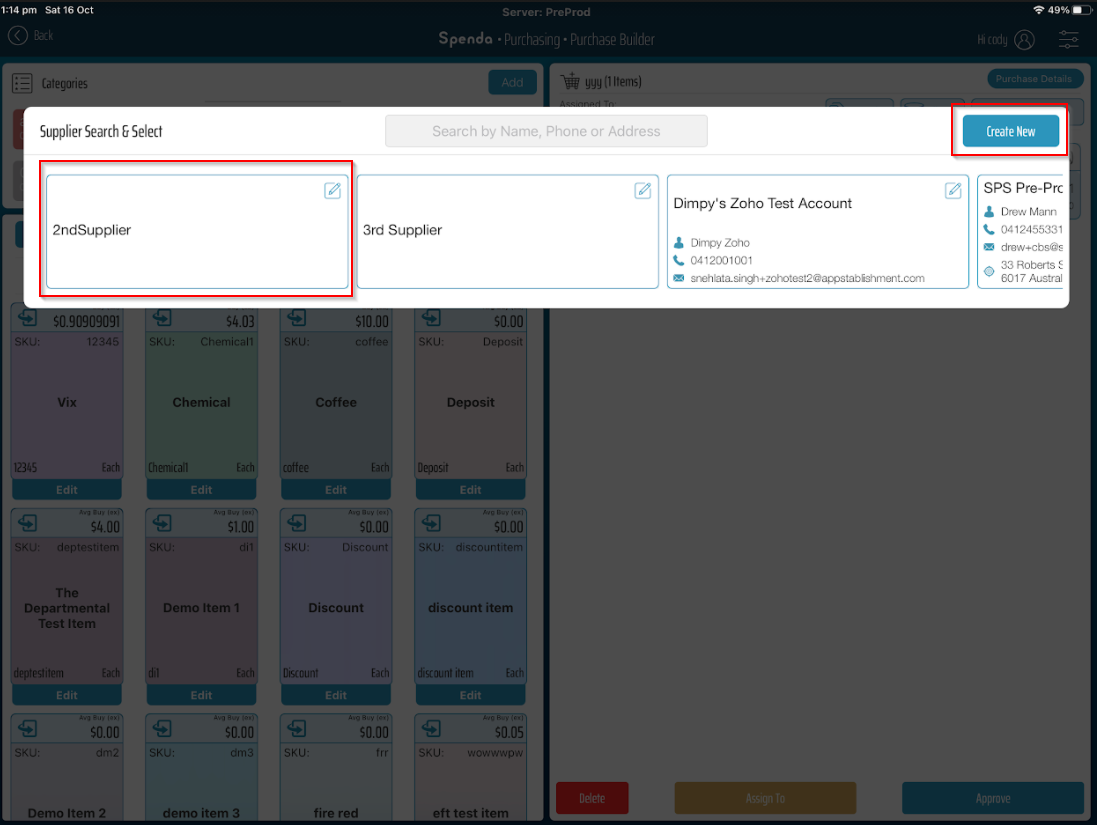 5. Your product will now be in its own grouped section, under the banner of the Supplier name. Now repeat steps 3 and 4, until all products have a supplier allocated.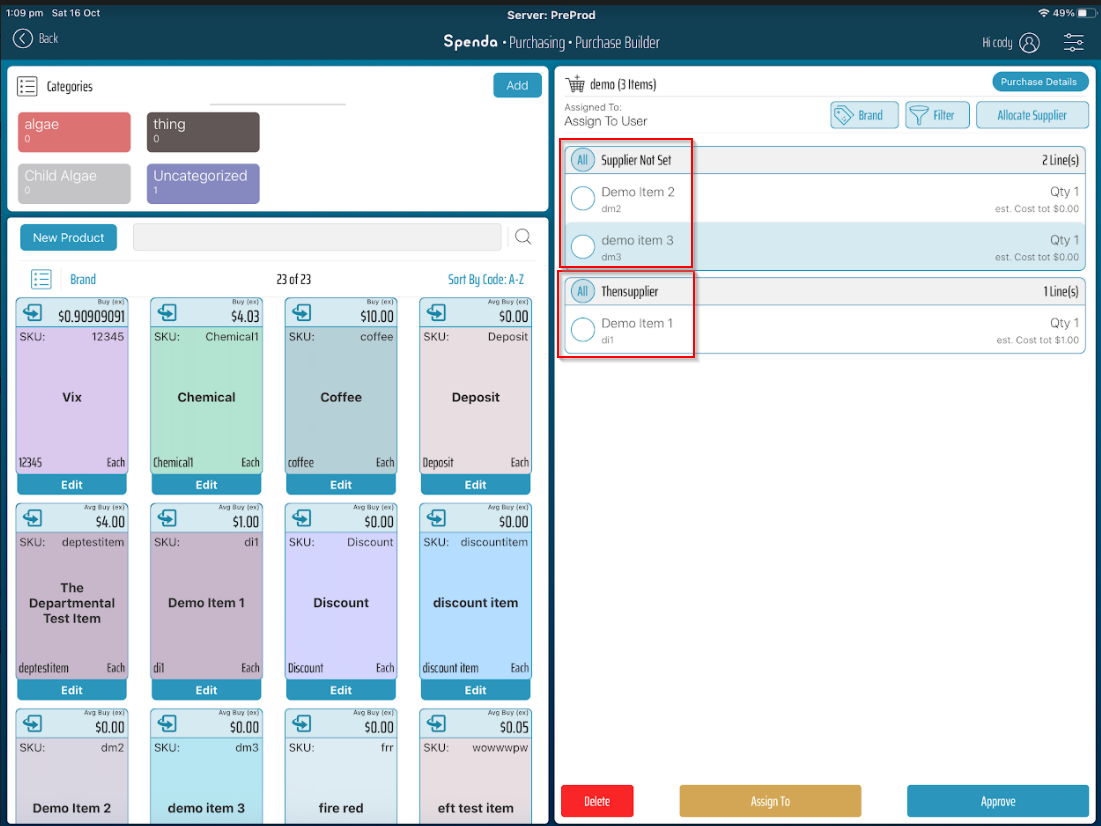 6. Once your products have had their suppliers allocated, you can now see your entire purchase order (Please note a separate purchase order and reference number is created for each individual supplier). Once you're happy, make sure each product has been selected - indicated by the radio button being filled with blue. Then click Approve > Reselect the products again > Click Create Orders.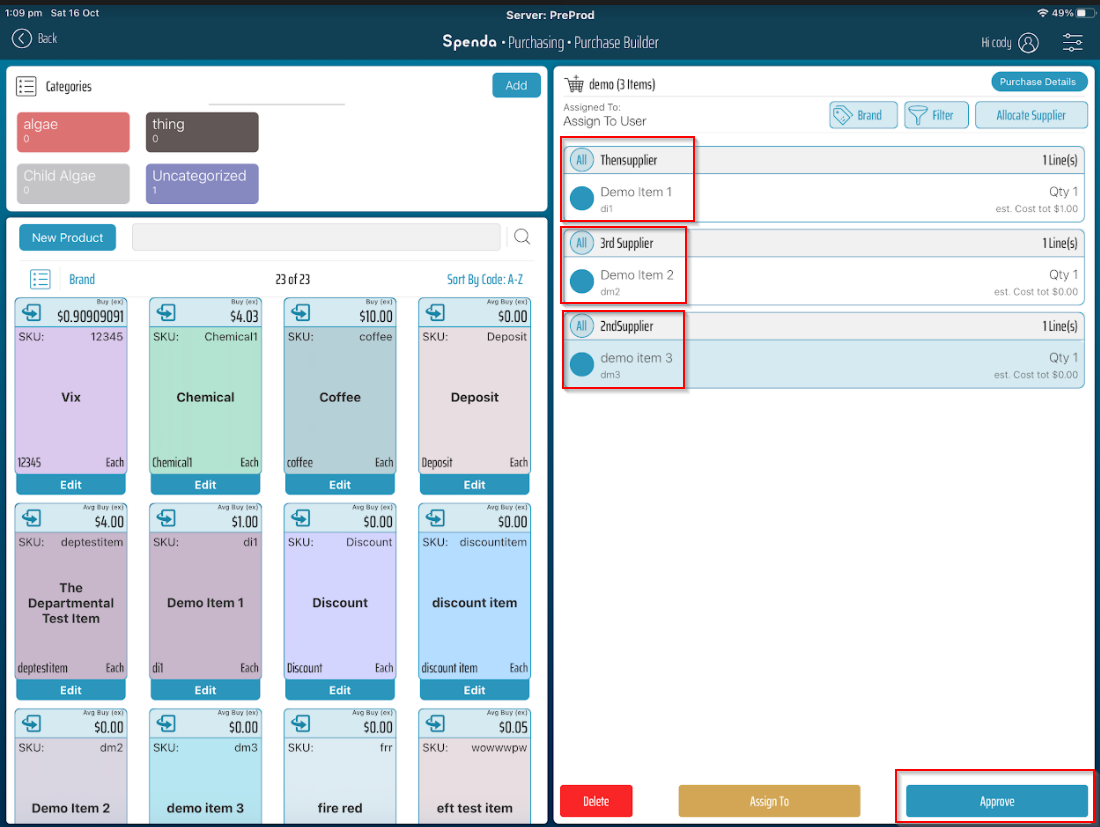 7. You will now be returned to the purchasing screen, where you can see your purchase order has been created and individual reference numbers assigned to each. From here, you simply need to send the order to the supplier. Click on the button "Not Sent" next to the Supplier's name.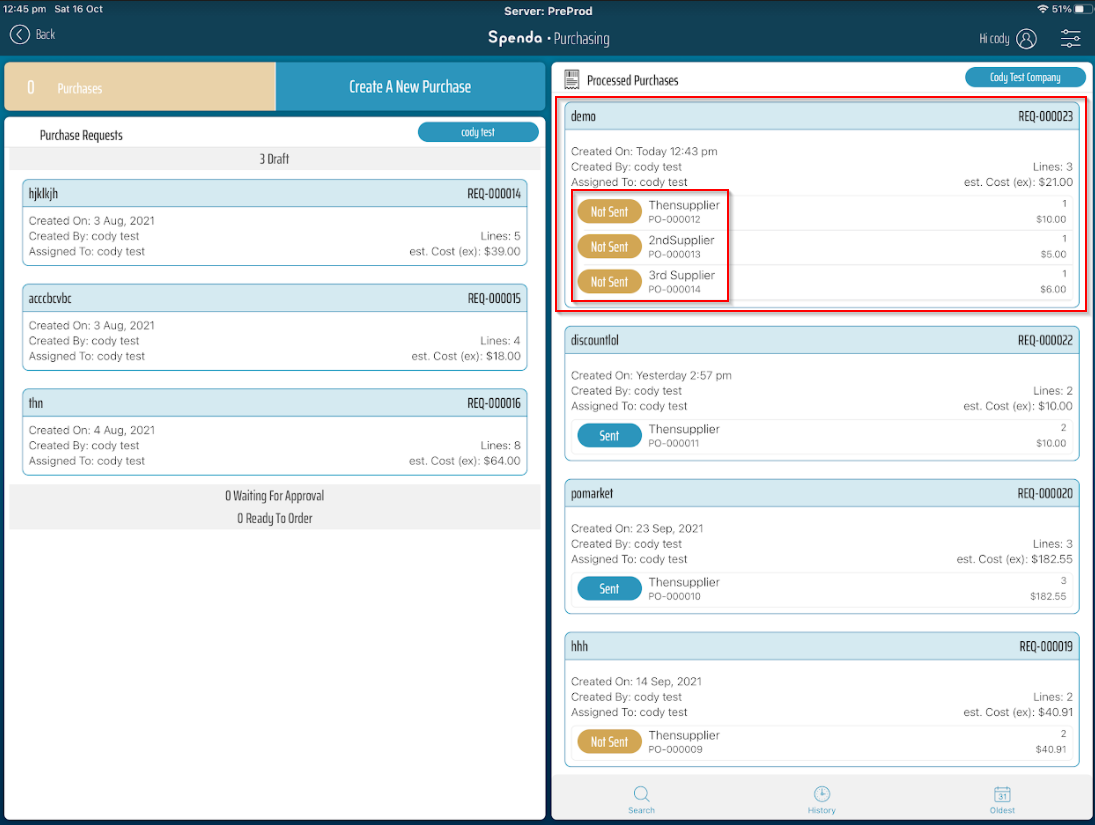 8. After clicking "Not Sent", this will bring up the Suppliers Details and allow you to enter any notes you wish > once done, click "Send".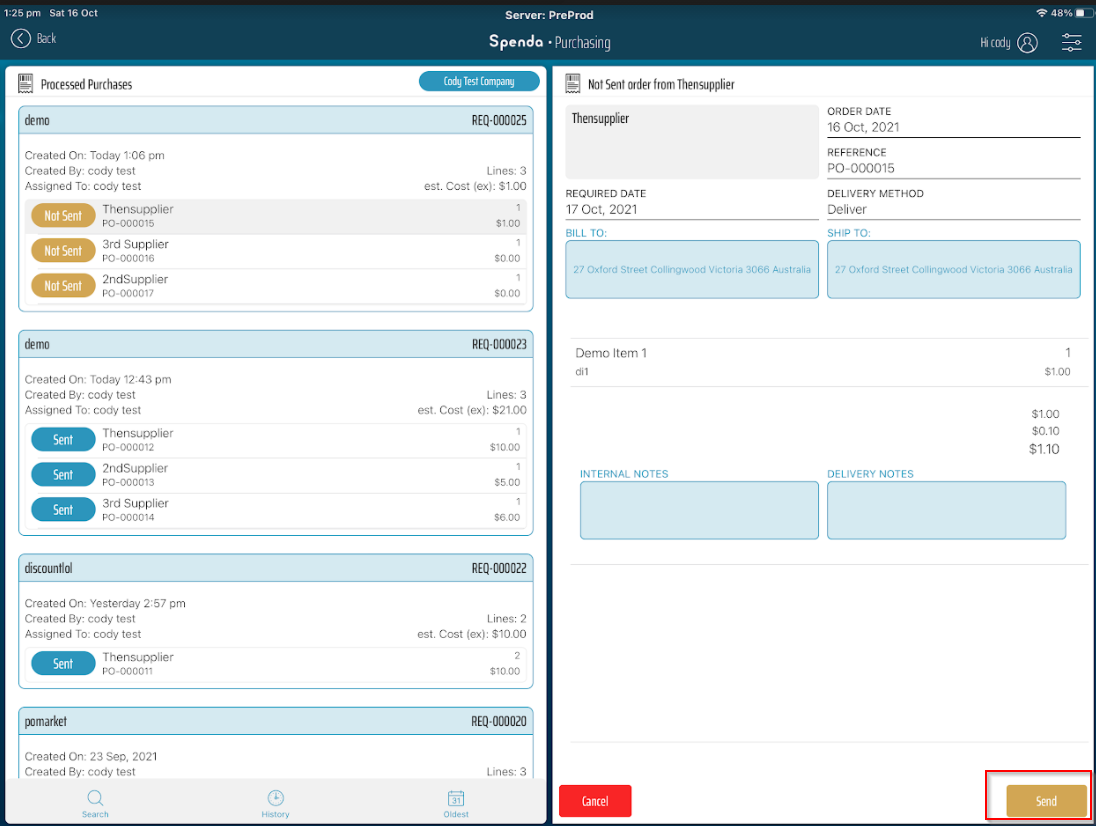 9. This will make the email popup occur. In this section you can specify the email of the Supplier, you wish to send the Purchase order to. If you would like a copy, you can toggle "Send me a copy" and enter your own email into the BCC section > Once done > Hit Send.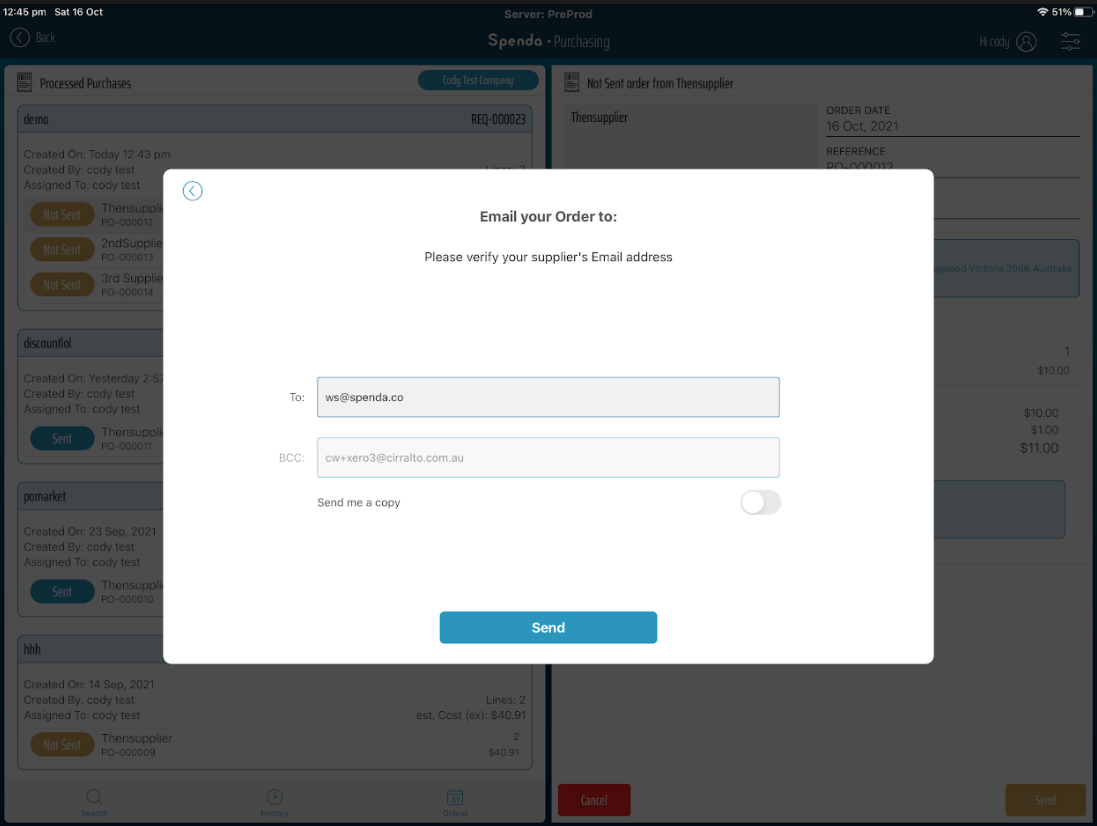 10. The purchase order for that supplier is now sending > Click on "Not Sent" again and repeat the previous steps until all purchase orders have been sent.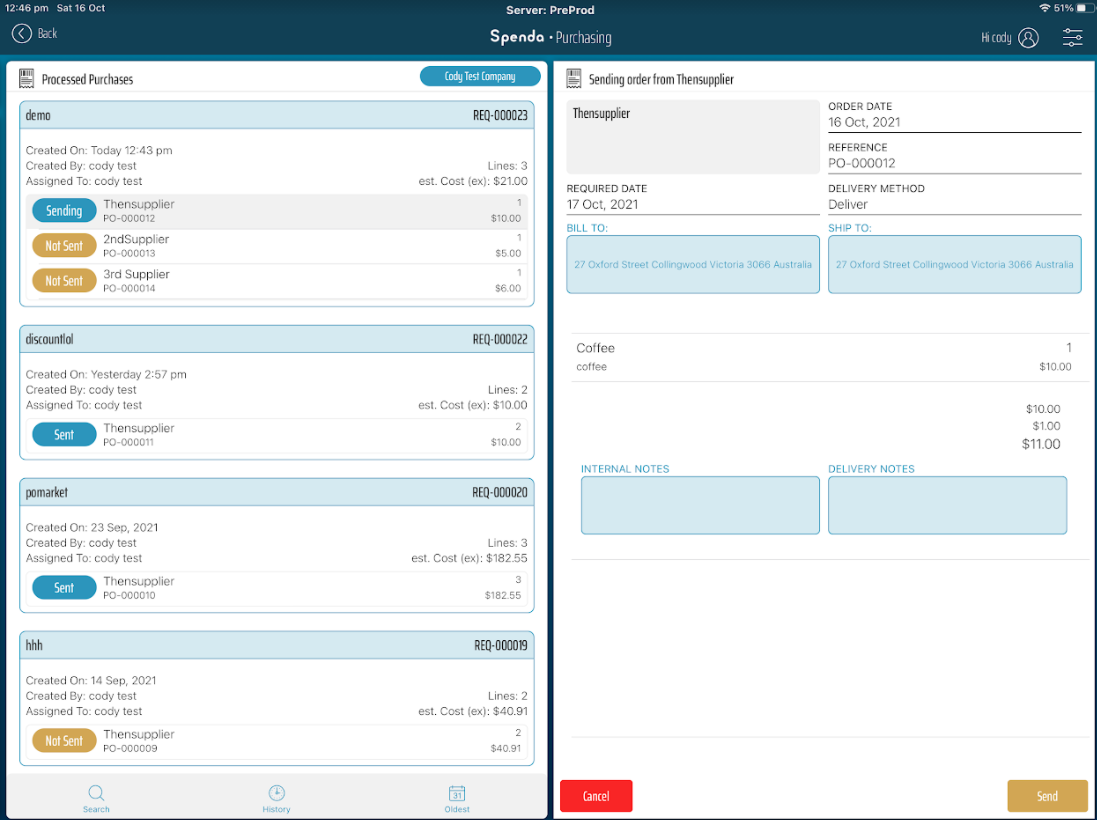 11. Congratulations! You've just sent multiple suppliers a purchase order, in one process!