How to add/change product location on Spenda POS
1.
In SpendaPOS > Go to Sales > Choose any Product > Edit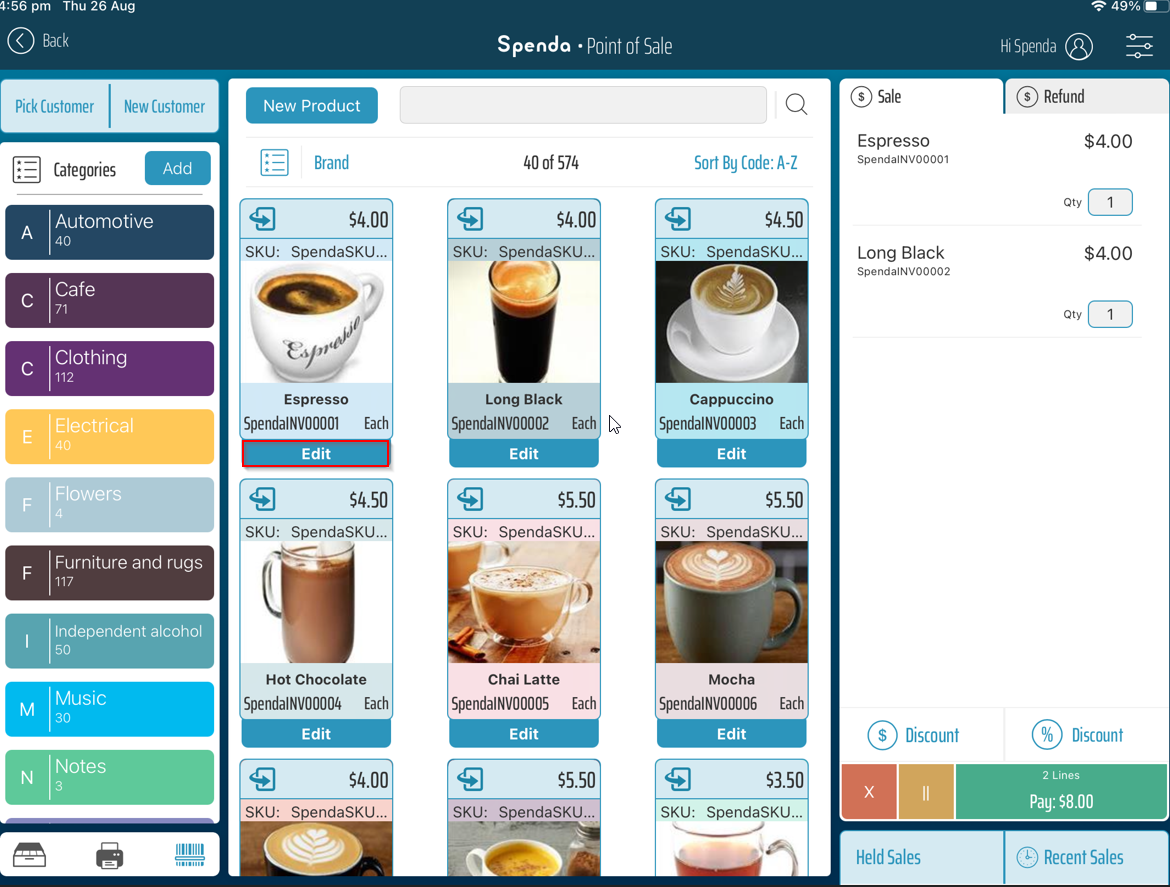 2. Select Availability Option > Now you can see all the product details on this screen.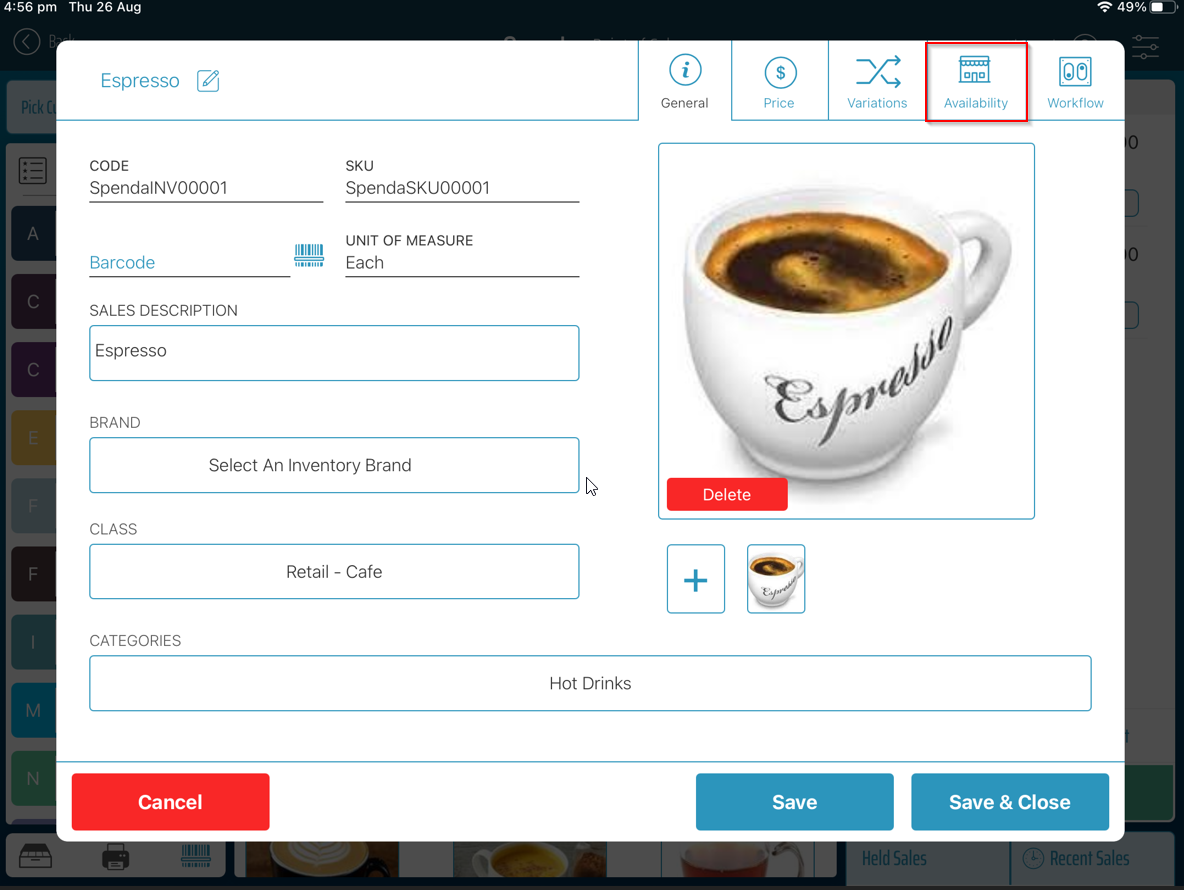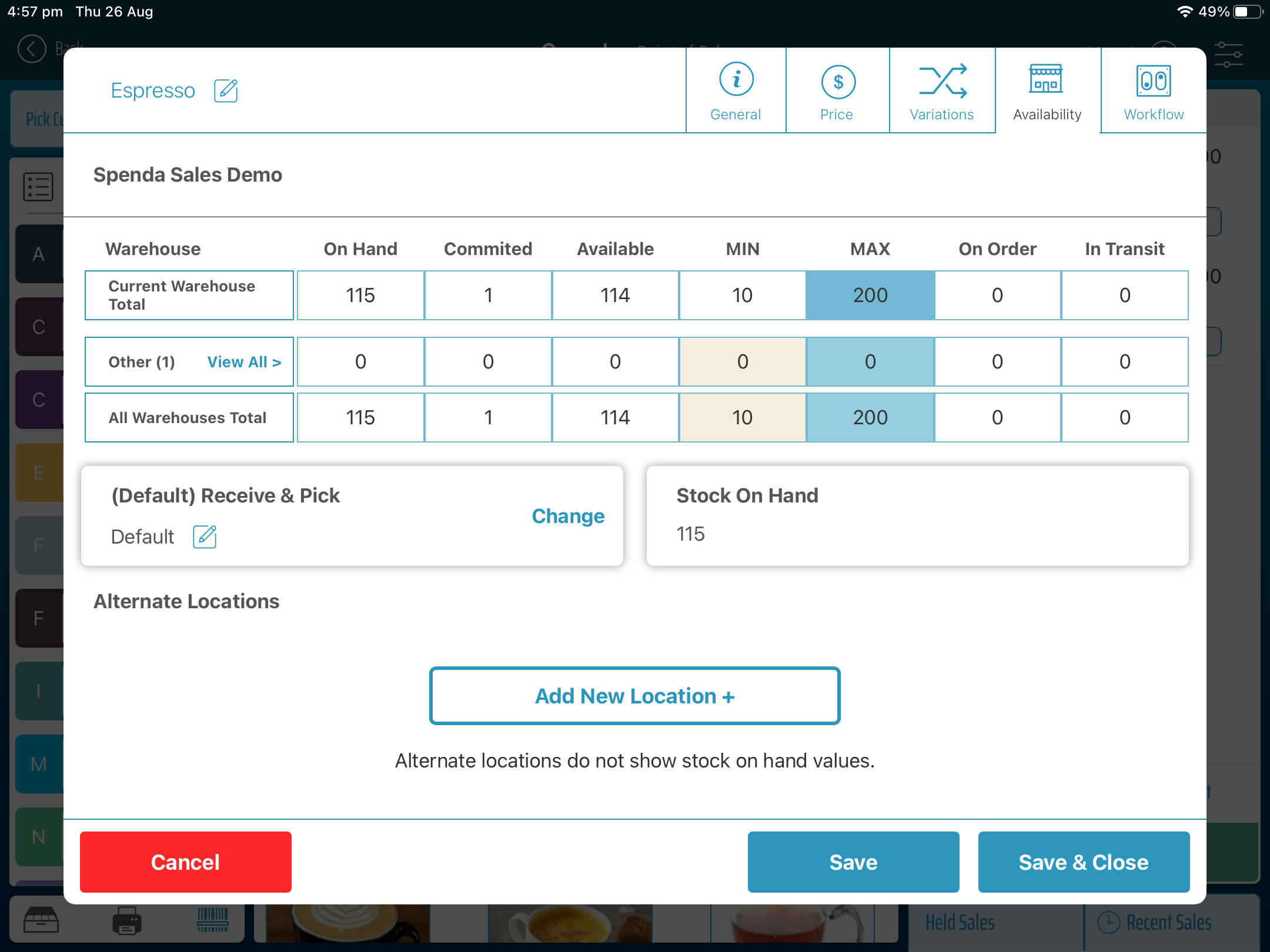 3. You can change the
default location for that product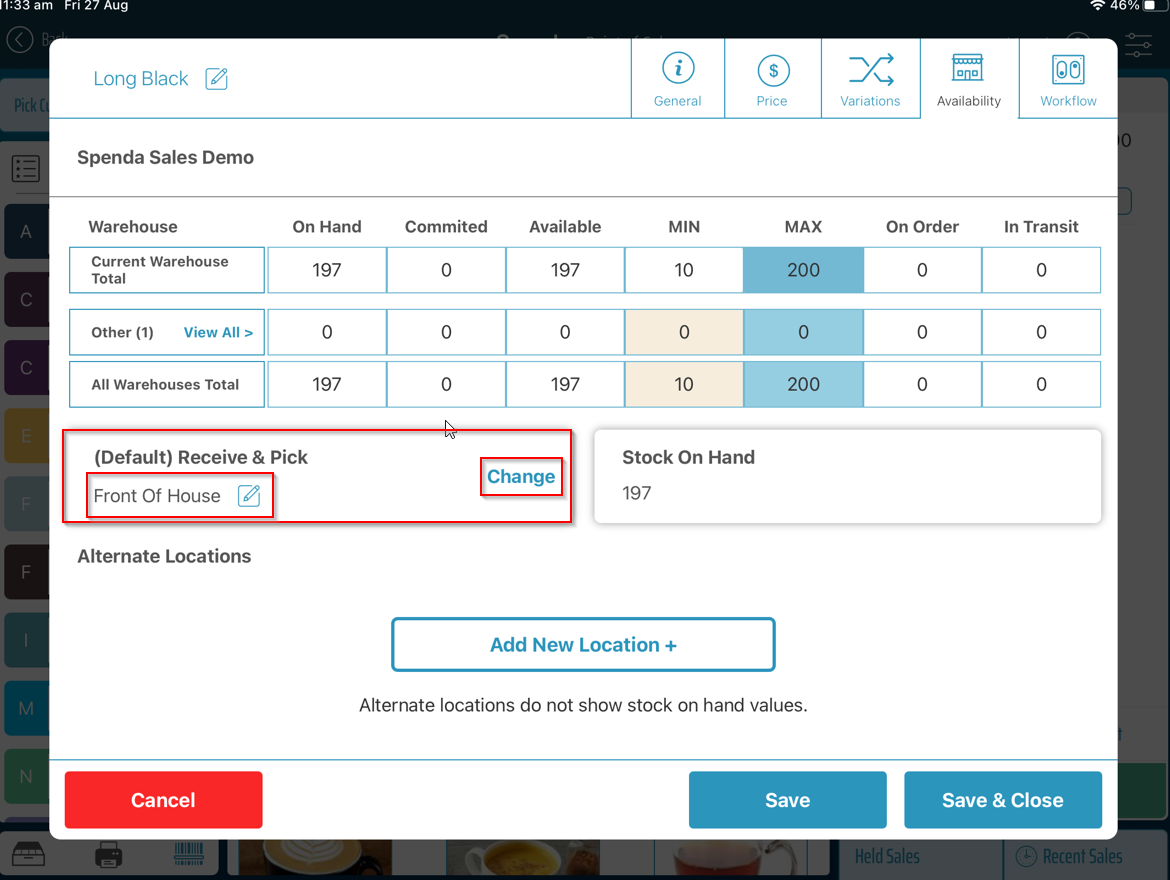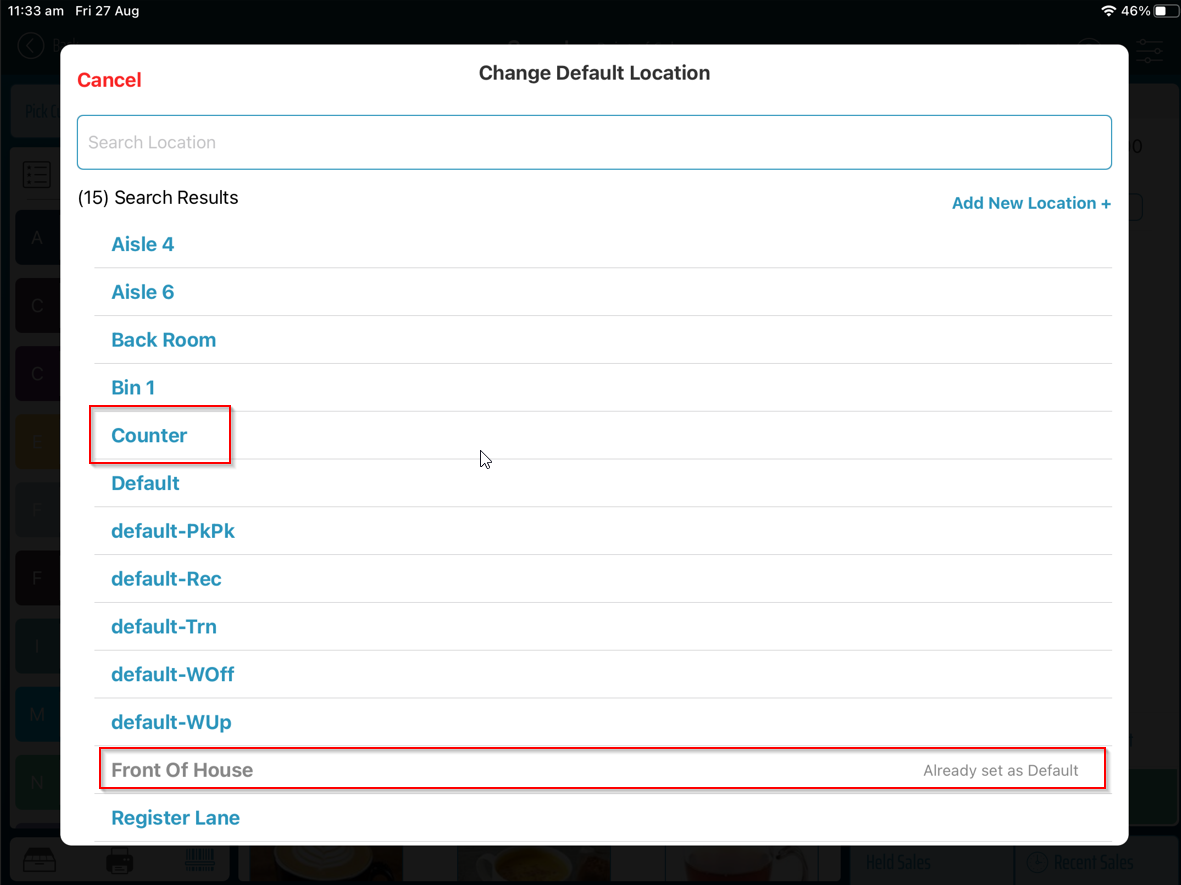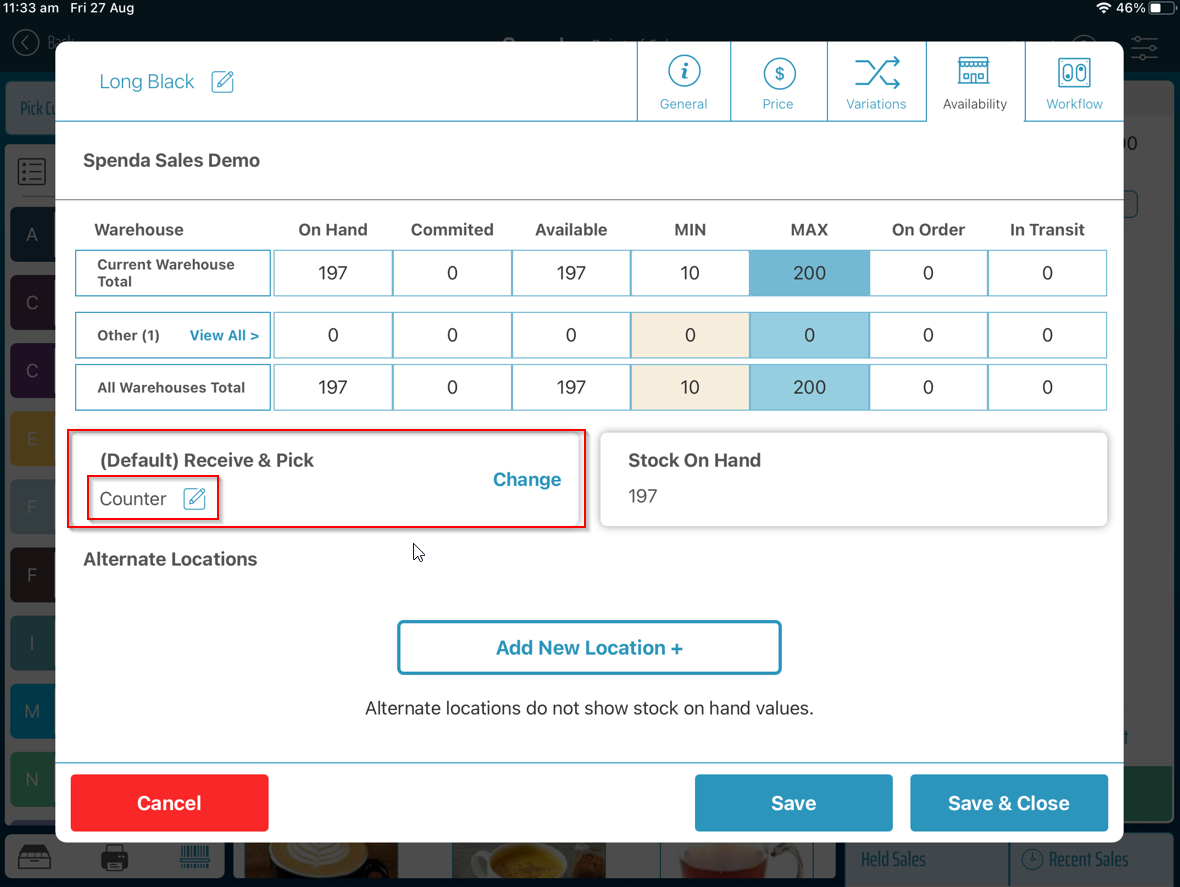 4.
New/alternate locations for the product can also be added.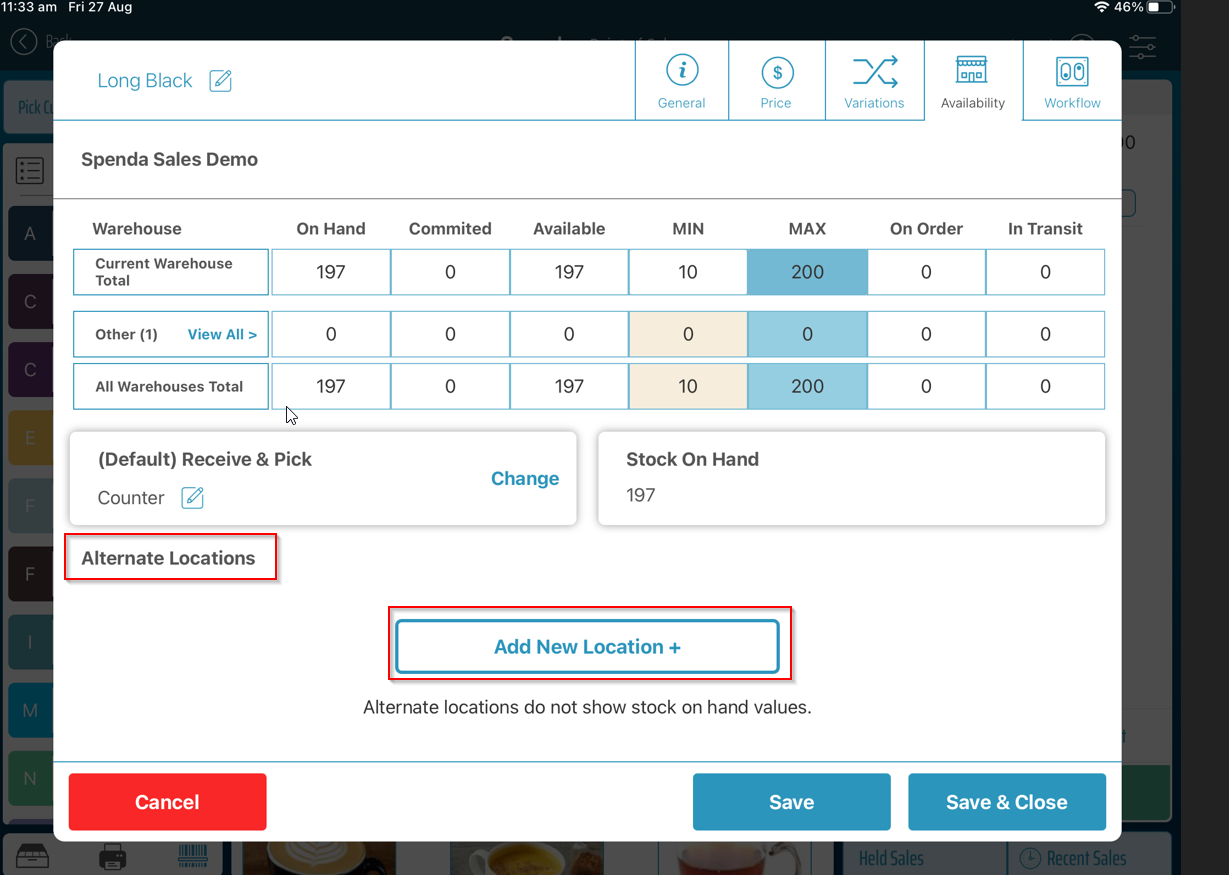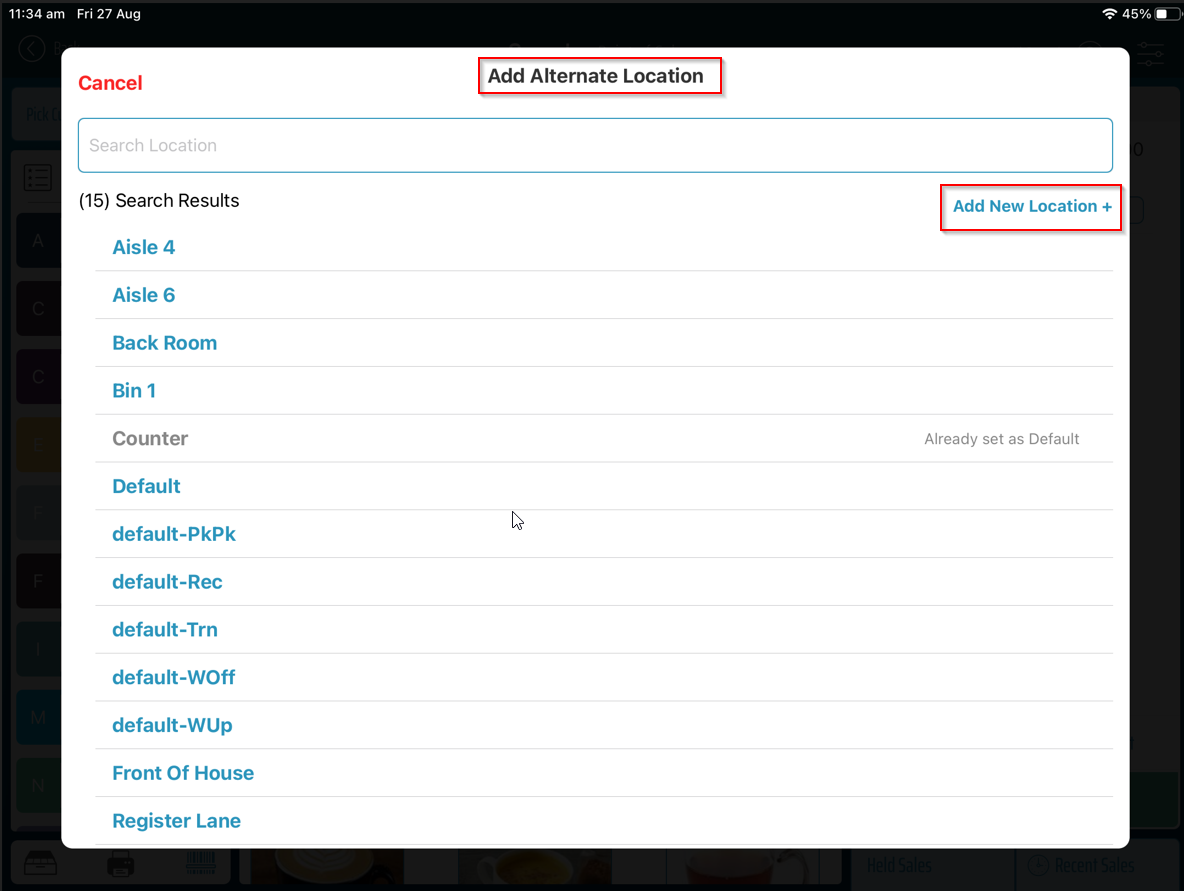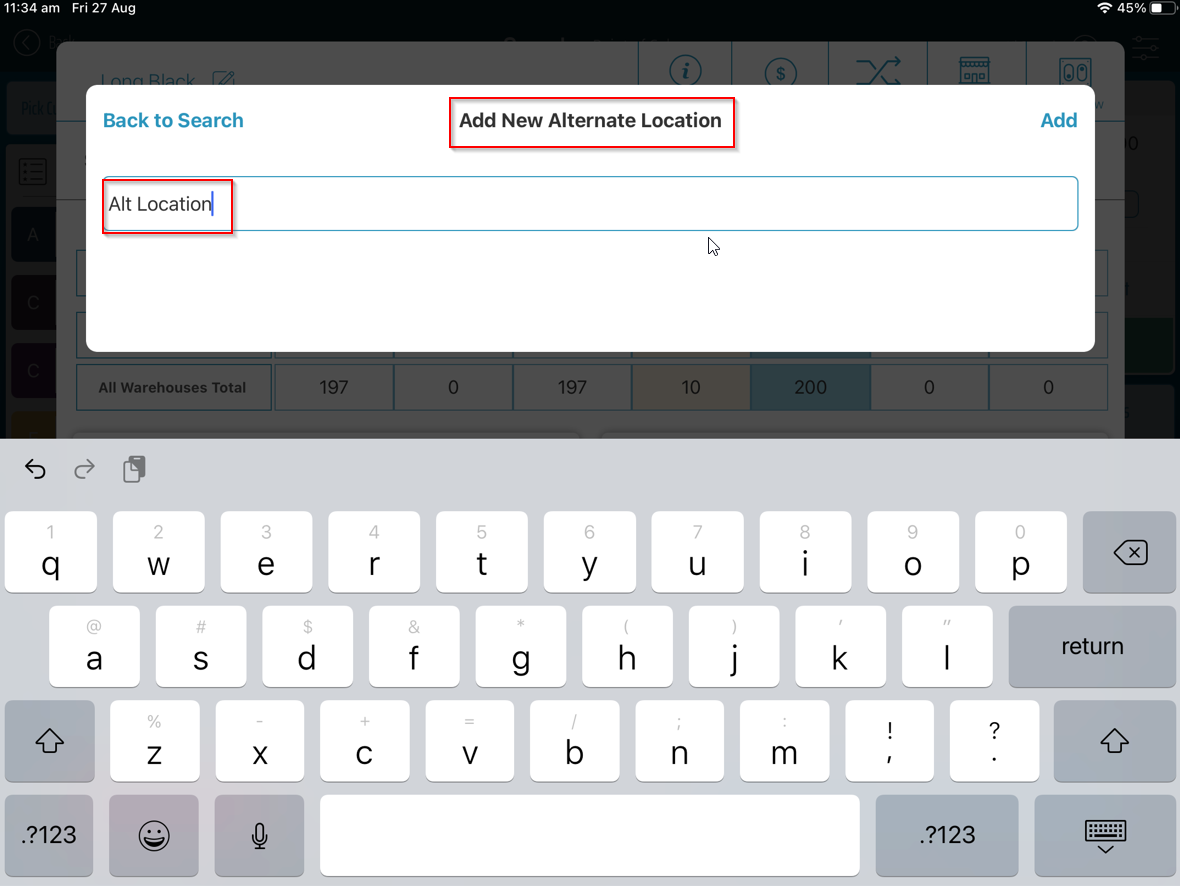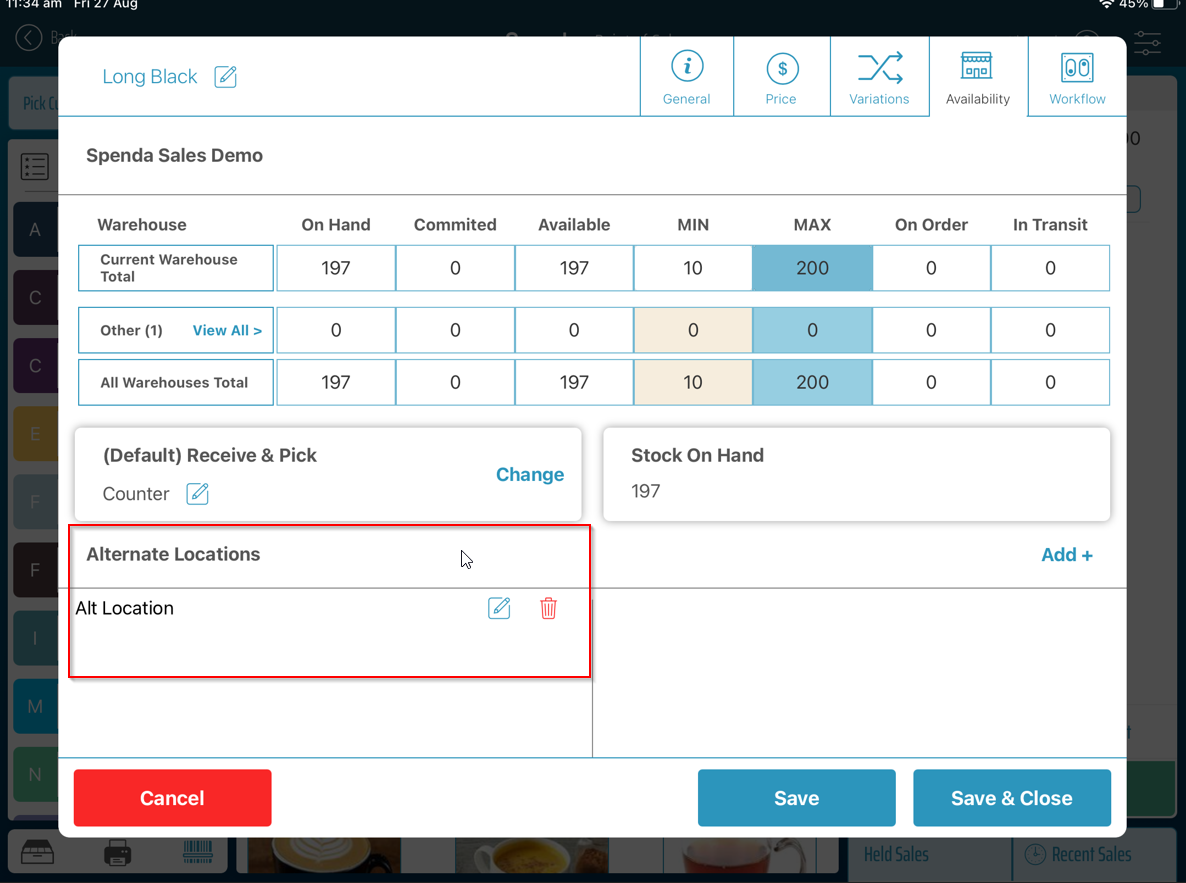 Please note that two locations can not be named the same.
Also, you cannot delete a location once created. If you wish to remove it, change the default location to another location and rename the location which you no longer requires to "Spare" or "Inactive".
Related Articles

How to Select Product/s in SpendaPOS

How to Select Product/s in SpendaPOS There are 3 ways products can be selected to ensure a quick check out. 1. Selecting/tapping an item A. If the item is in a known category or is already showcased on the screen, selecting the item once will ...

How To Add and Edit Items in Spenda

How To Add and Edit Inventory in Spenda You can add and edit products anywhere they are visible in Spenda. Some of the common areas you will see and edit your inventory are; Sales Purchasing Receive Supplier Invoice Transfer Stock Note: You will ...

How to Reset Spenda iPad Settings

How to Reset Spenda iPad Settings This is required if you would like to perform one or more of the following changes; Rename Spenda iPad's logged in name Change the warehouse location the iPad is set to Change or remove the opening float value ...

Edit Product/s In a SpendaPOS Sale

Edit Product/s in a SpendaPOS Sale There are a number of fields that can be updated to a product when it is added to the sale along with viewing product descriptions. When an item is listed within the sale cart on the right-hand side of the screen, ...

How to Add a New Product

How to Add a New Product 1. Navigate to side menu, Products > New Product 2. Enter relevant properties for your product; a. Code b. SKU c. Barcode, if desired. d. Name e. UoM - Unit of Measure e. Description, if ...