To create a new order, click the 'Create Order' button at the top right of your dashboard.


Use the search bar to assign the order to an existing customer or use the '+' button to create a new customer.

If selecting an existing customer, their details will populate at the top of your dashboard. If creating a new customer, you will need to provide their details including name, contact details, address, and business details.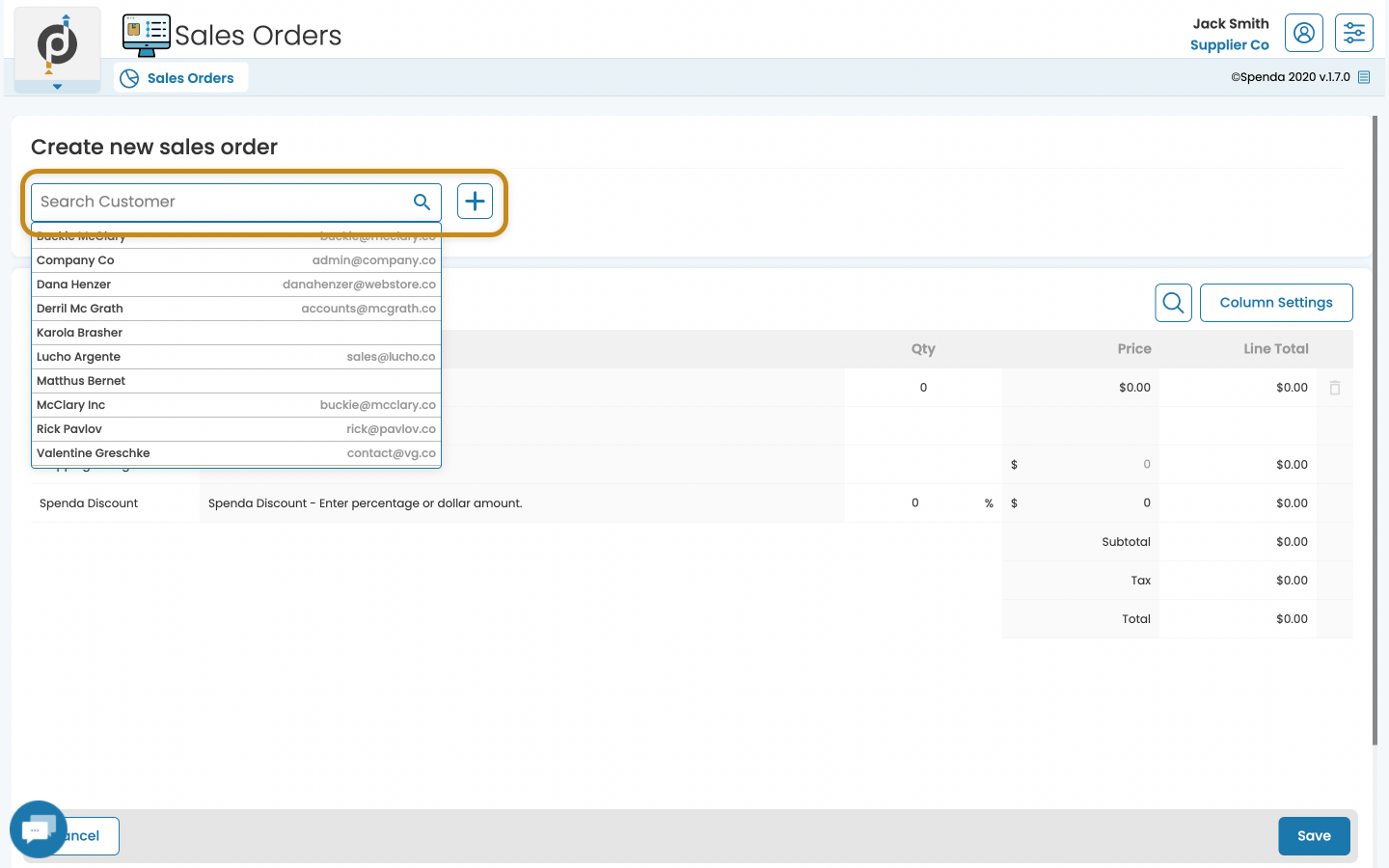 Add products to your order by searching either by product code or product name. Multiple products can be added by clicking 'Add Line Items'. Adjust the quantity by editing the 'Qty' field. To change the price, simply edit the amount in the 'Price' field and the line total will automatically be calculated.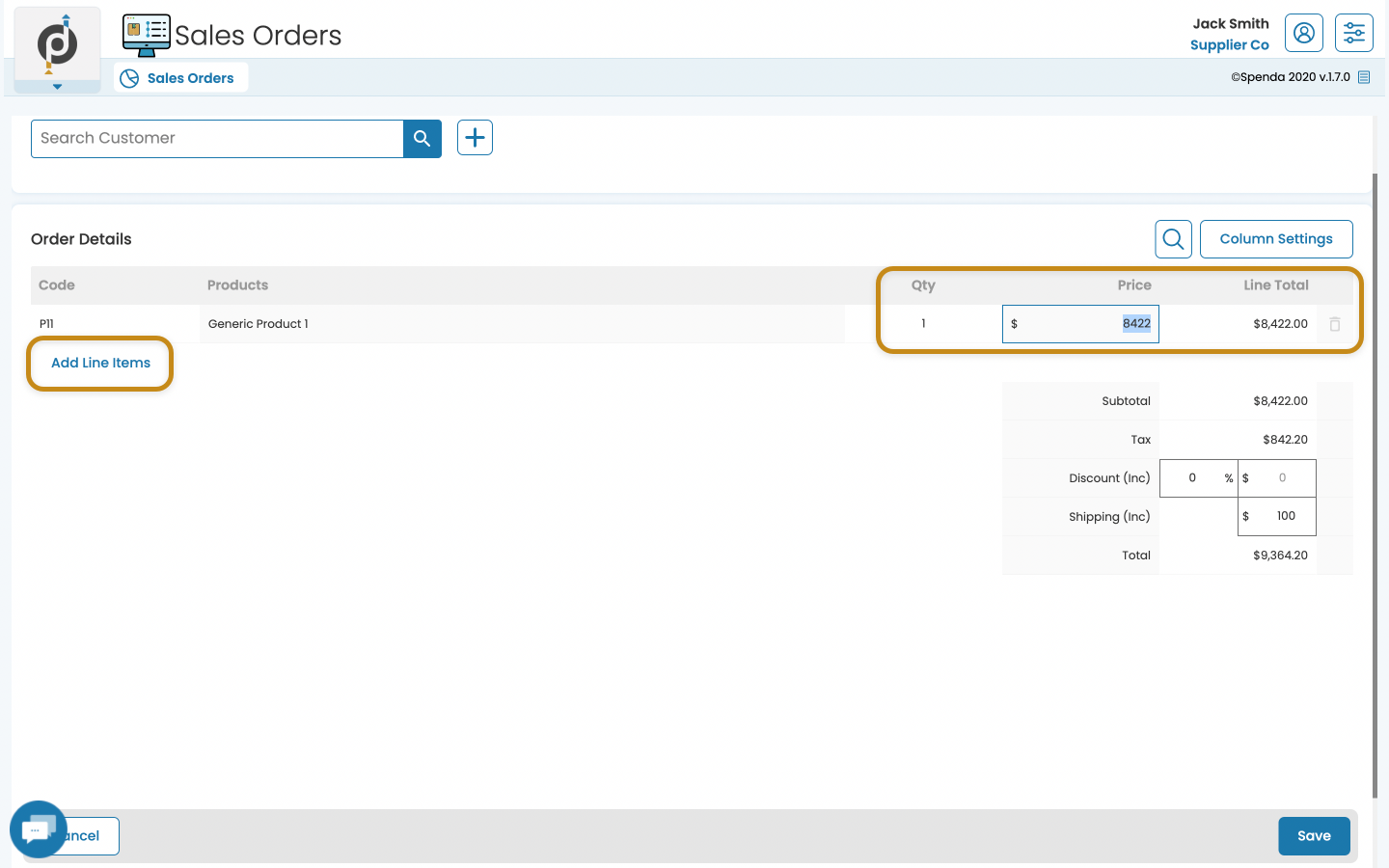 Next, add in any discounts or shipping costs. To apply a discount, enter either a percentage (%) or dollar ($) amount in the relevant field. Shipping costs can be added by entering a dollar ($) amount into the 'Shipping' field. Your final total will now be displayed.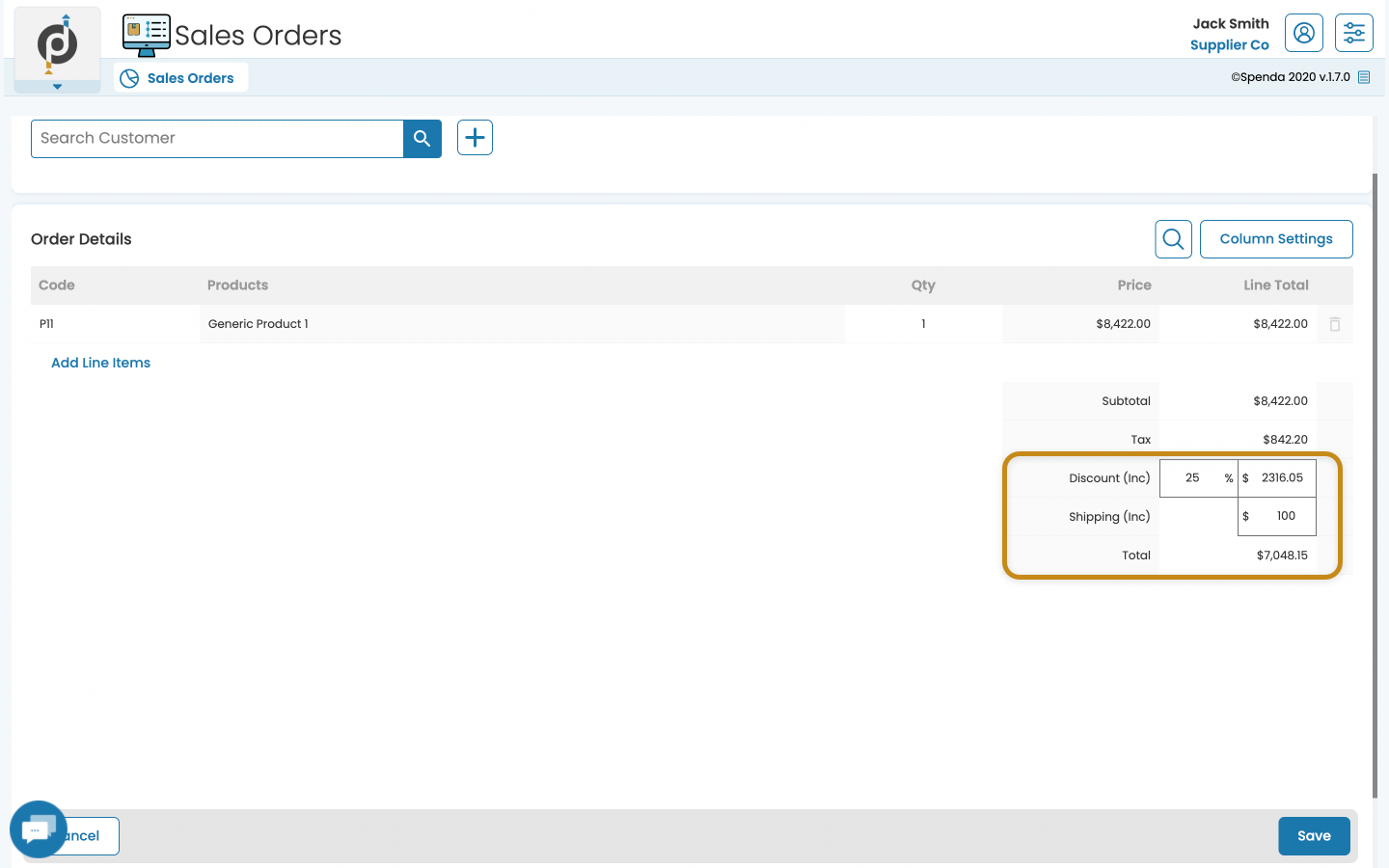 Once you are happy with your order details, click 'Save' at the bottom right. Your order will now be saved as a Draft Sales Order.