After packing an order, navigate to the 'Awaiting Collection' button in the status selection bar on your dashboard.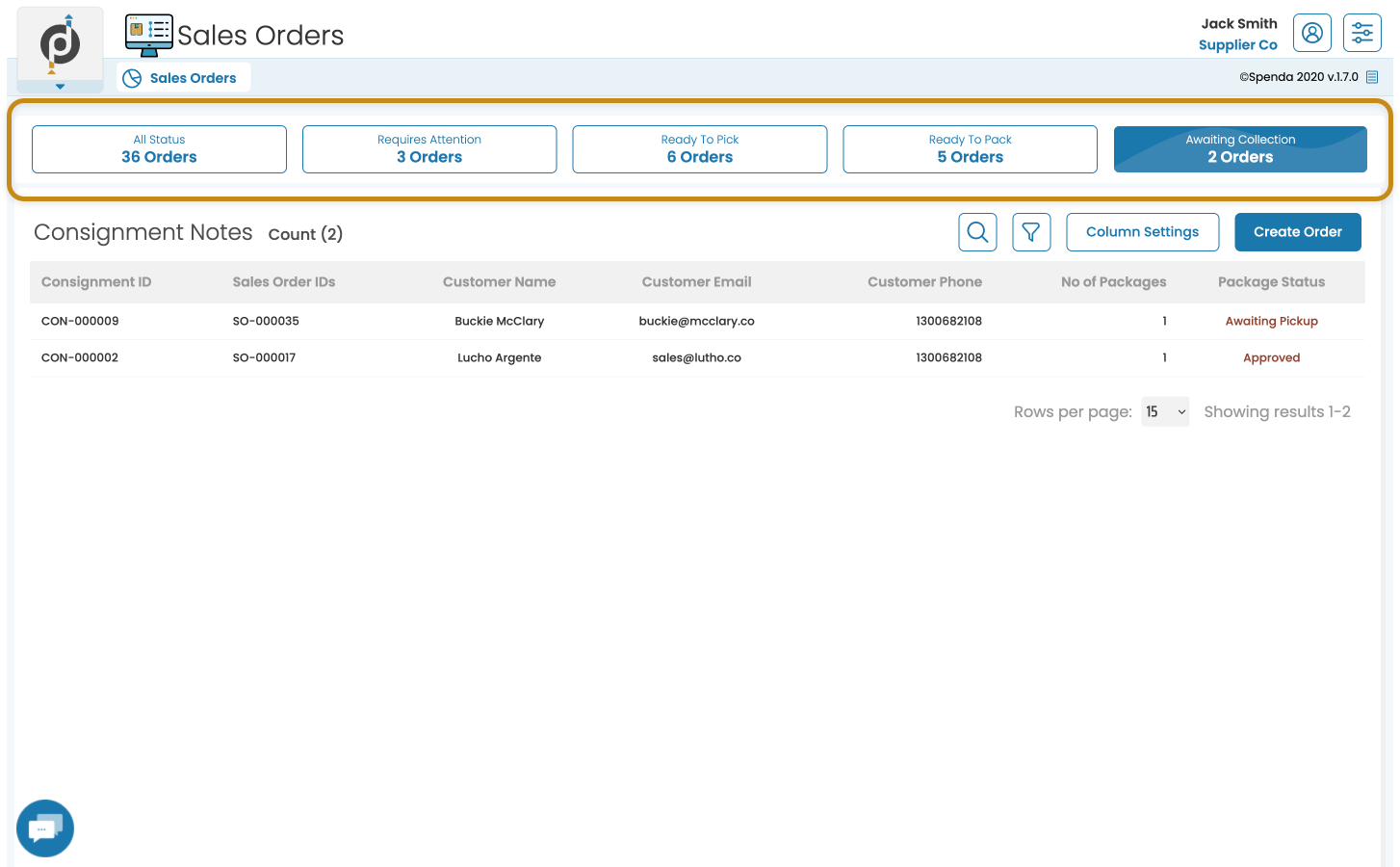 Select an order to see details and the list of packages ready to be collected or delivered.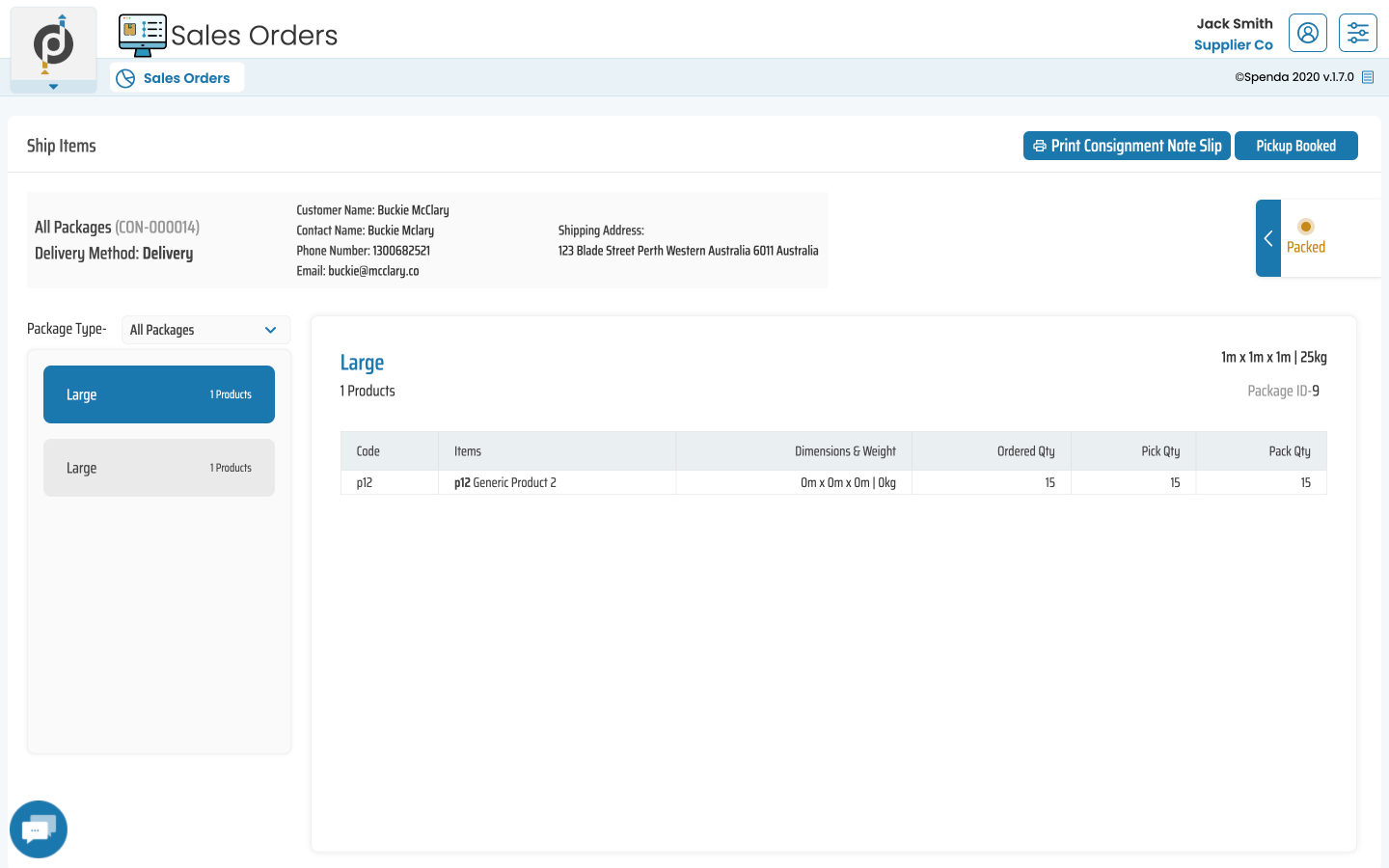 From this screen you can either print the consignment note to give to the delivery driver or mark the order as 'Pickup Booked'. The consignment note will contain customer details and order details, including shipping address, warehouse pickup location, packages, and quantities.

To add tracking details (tracking URL and/or tracking number) to the order, click the 'Pickup Booked' button at the top right of your screen.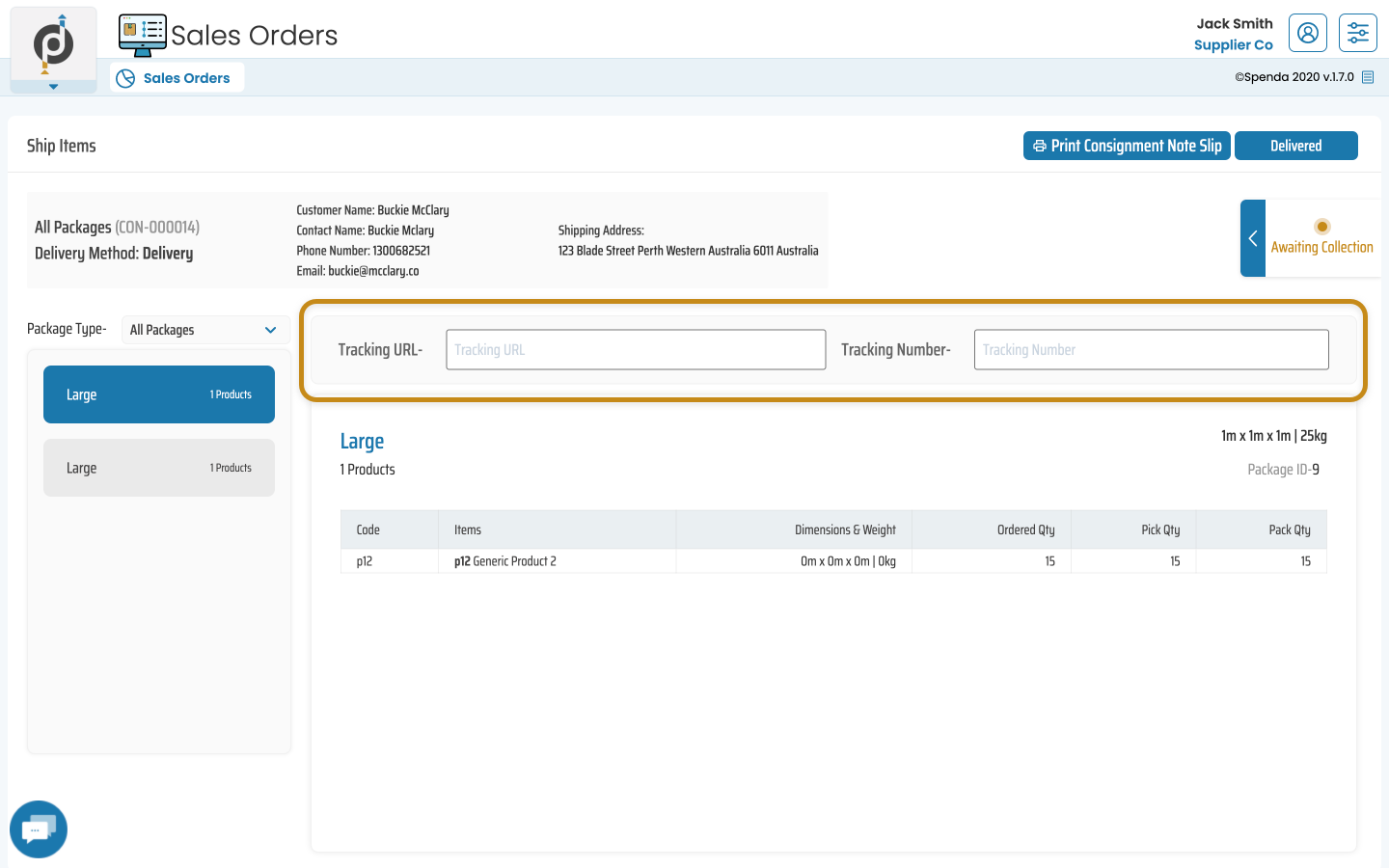 Once the order has been collected or delivered, select the 'Delivered' button. The order is now complete.