Whether you are processing B2B sales from your online marketplace, or placing goods on backorder from the trading desk, Spenda's Sales Order Management software allows you to send your customer a quote of their order in just a few clicks.

To do this, begin by creating or selecting a draft sales order from your list. You can see the order status in the far-right column on your dashboard.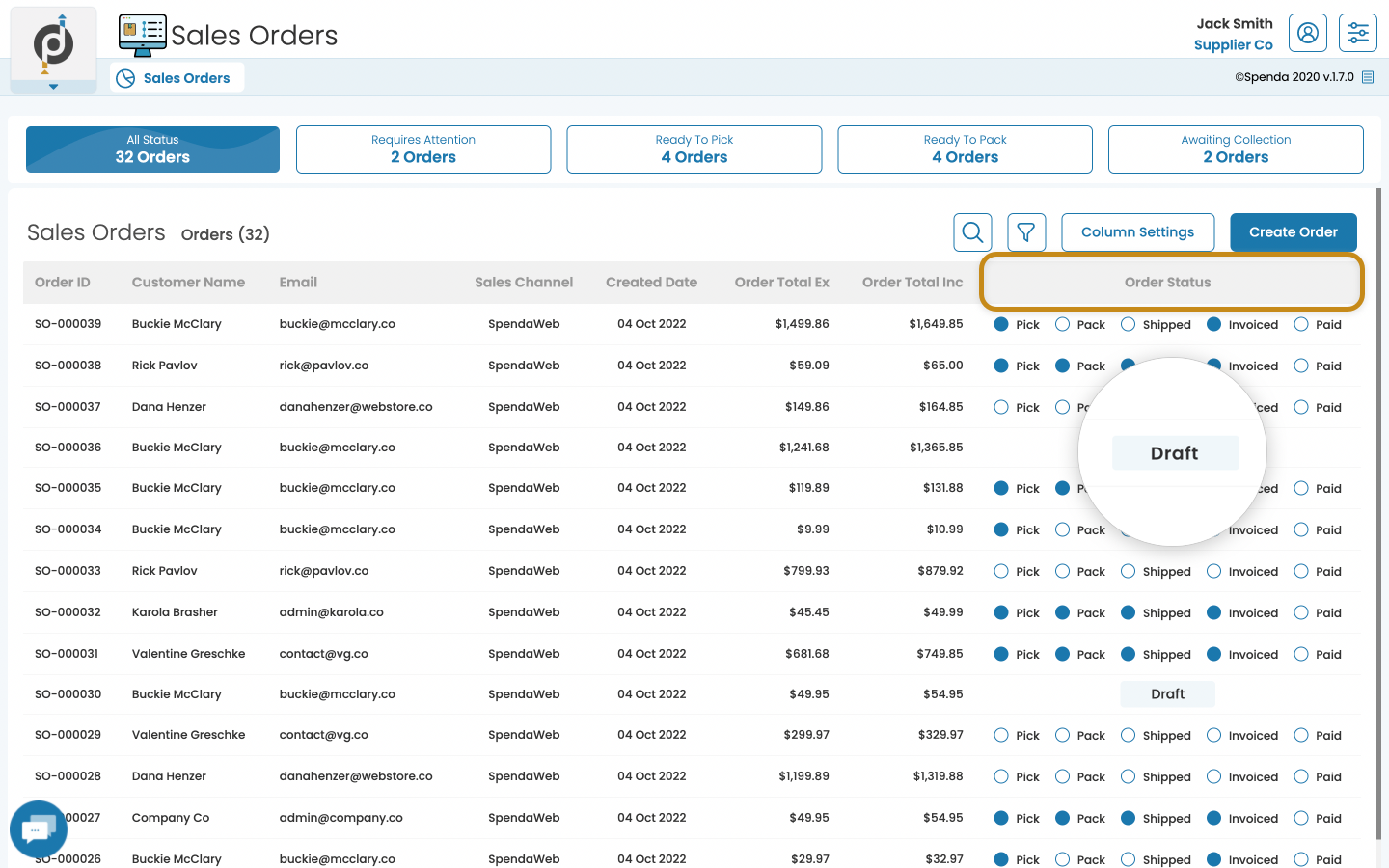 Once you have selected a draft, you will have the options to:
Edit or update customer details

Create an invoice

Generate a pickslip

Send as a quote

Delete the order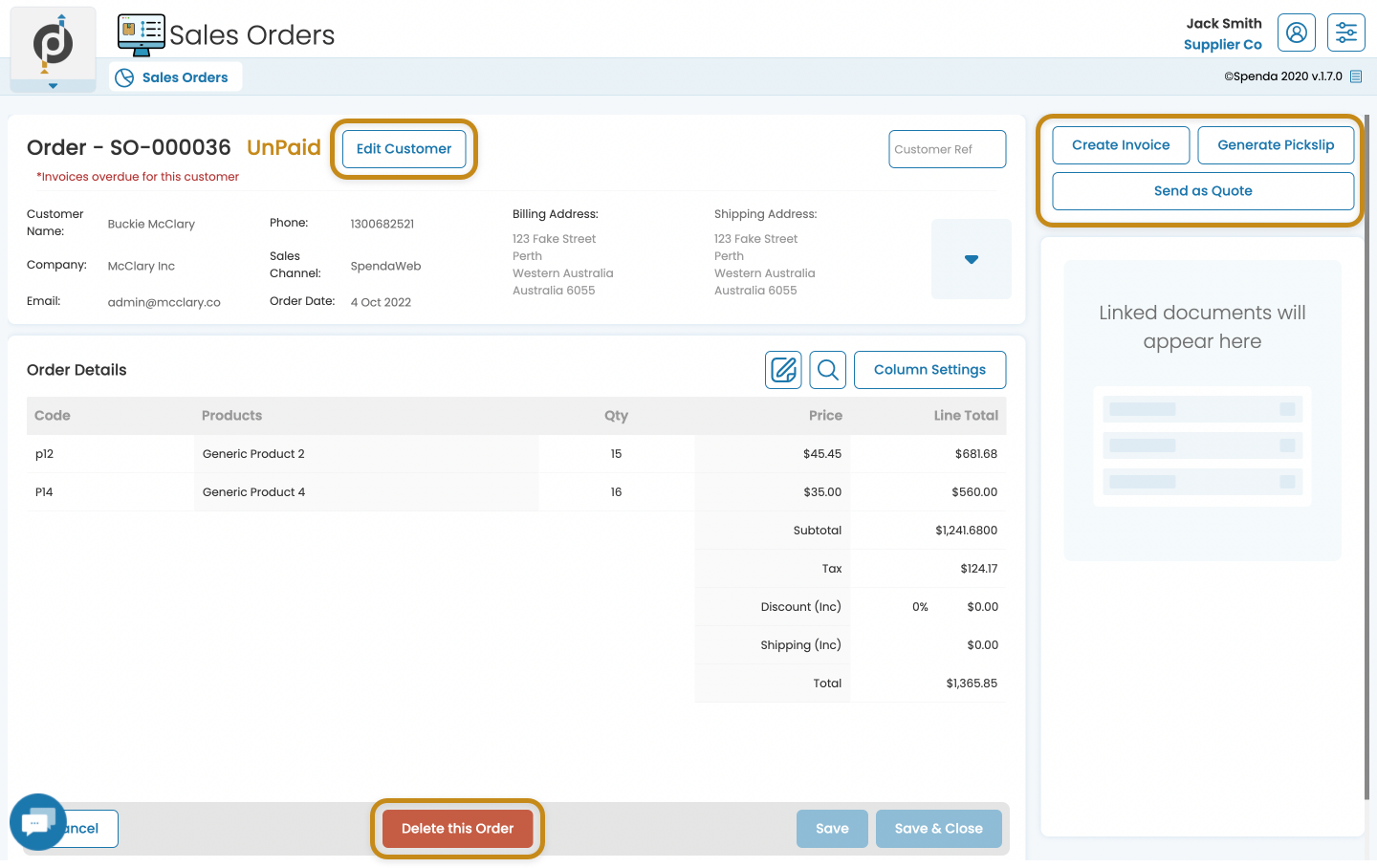 In this instance, select the 'Send as Quote' button.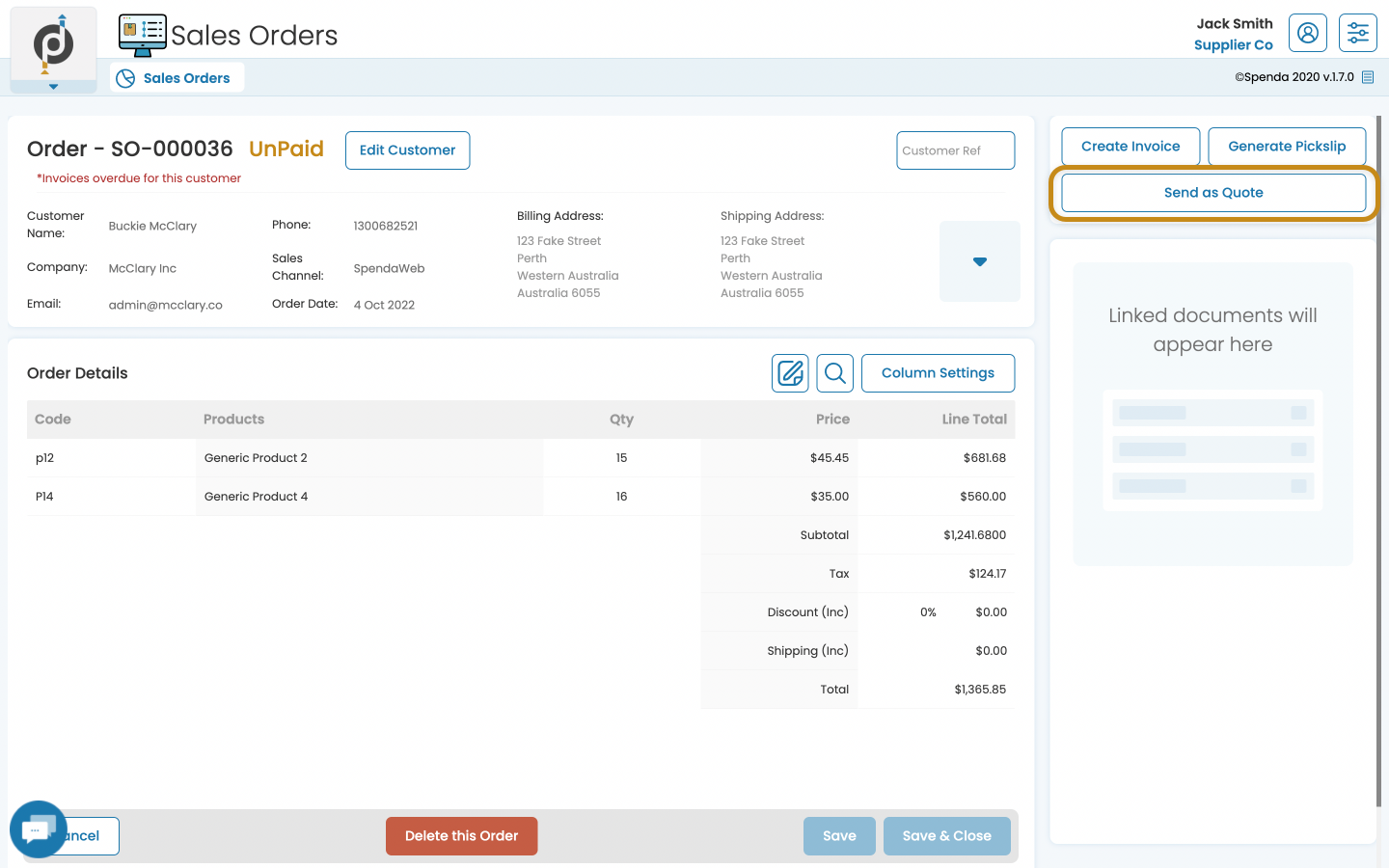 You are given two options when sending a quote:

Totals only: displays the total prices but excludes all line item prices

Detailed quote: includes all line item prices
Once selected, confirm the customers email address and click 'Send'. An email containing the quote will be sent straight to your customers inbox.