You can easily manage the entire process of your sales workflow, including the picking stage. To do this, begin by creating an order or selecting a 'Draft' sales order from your list. You can see the order status in the far-right column on your dashboard.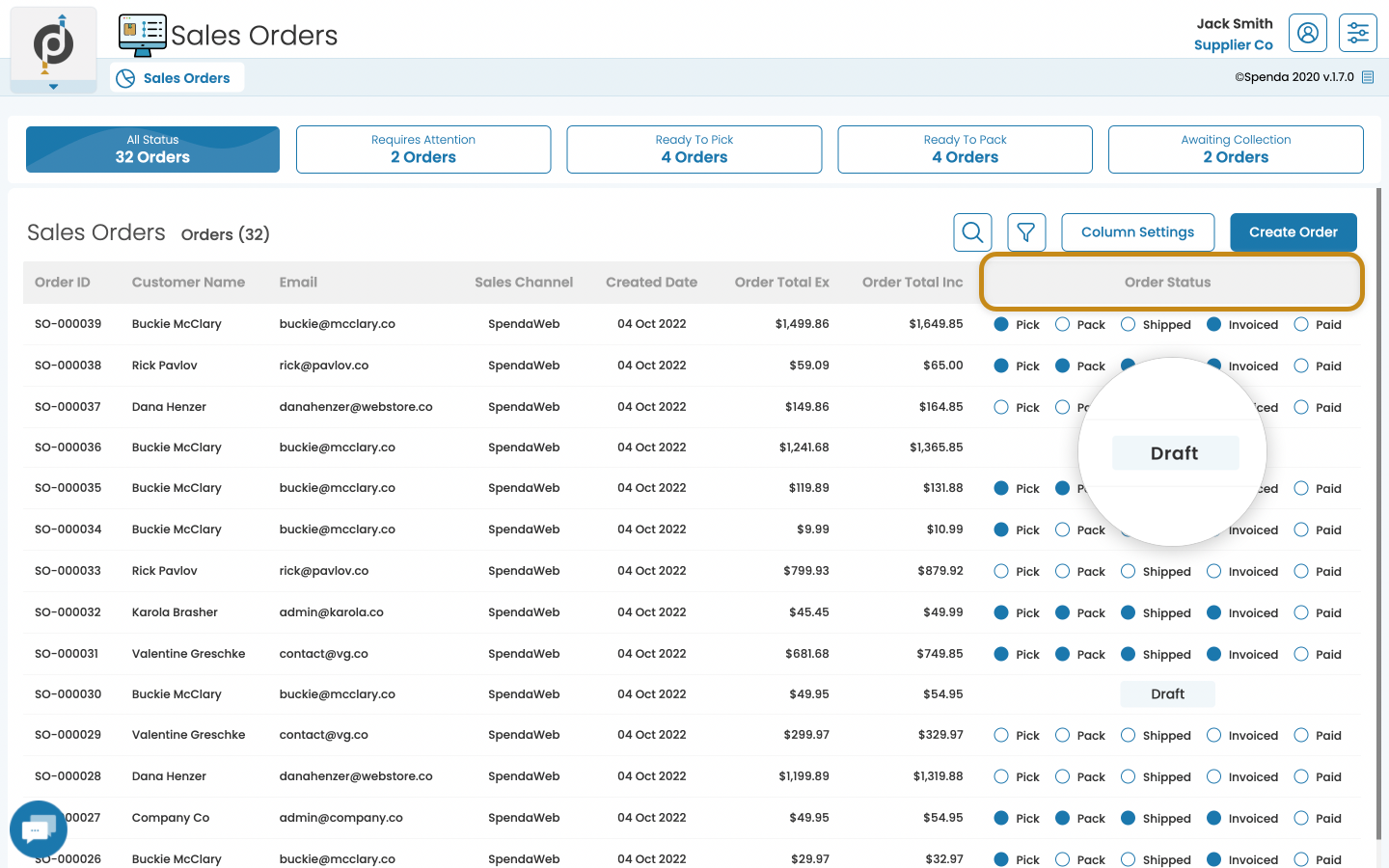 Once you have selected and opened a draft, you will have the option to:
Edit or update customer details

Create an invoice

Generate a pickslip

Send as a quote

Delete the order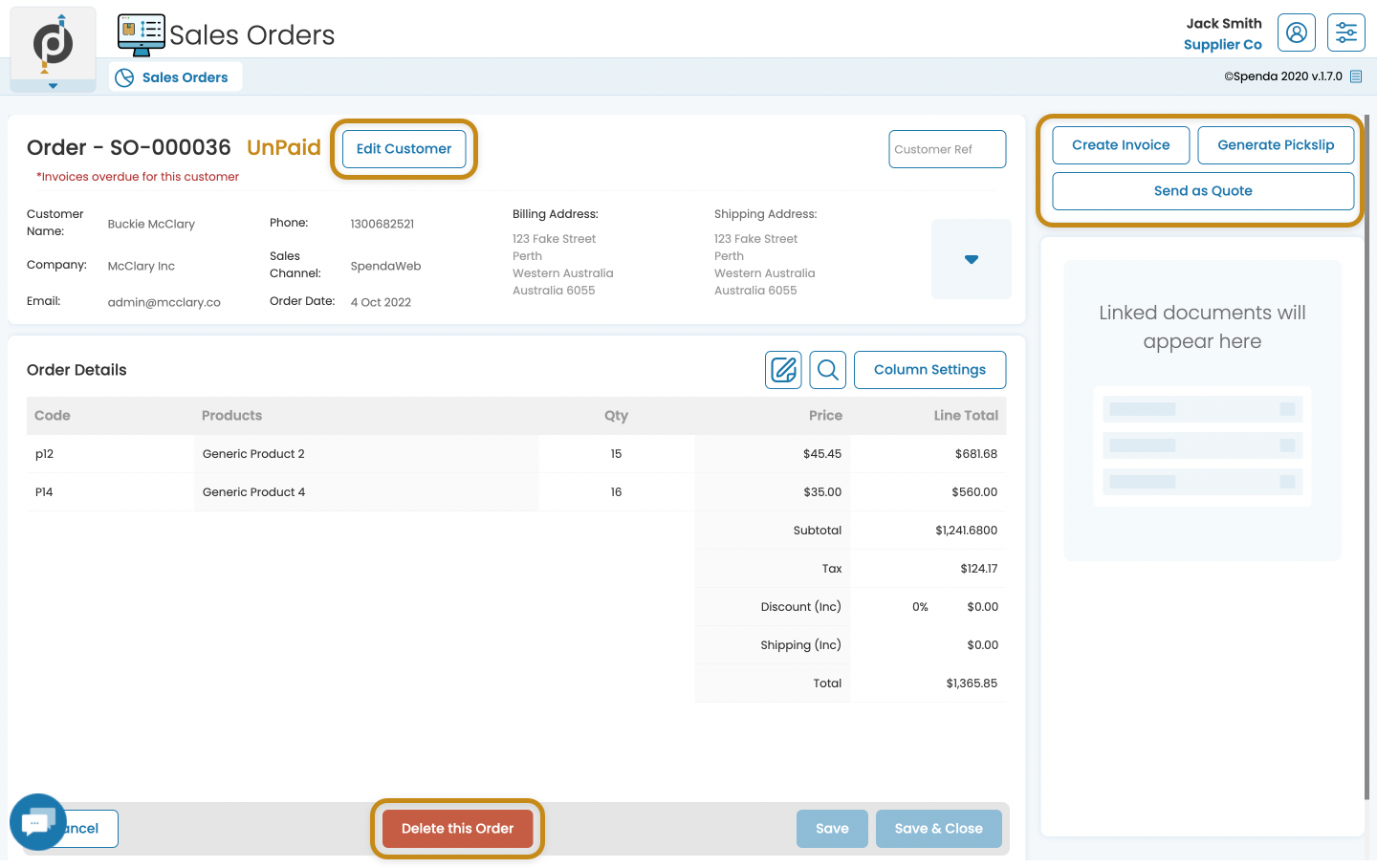 In this instance, select the 'Generate Pickslip' button.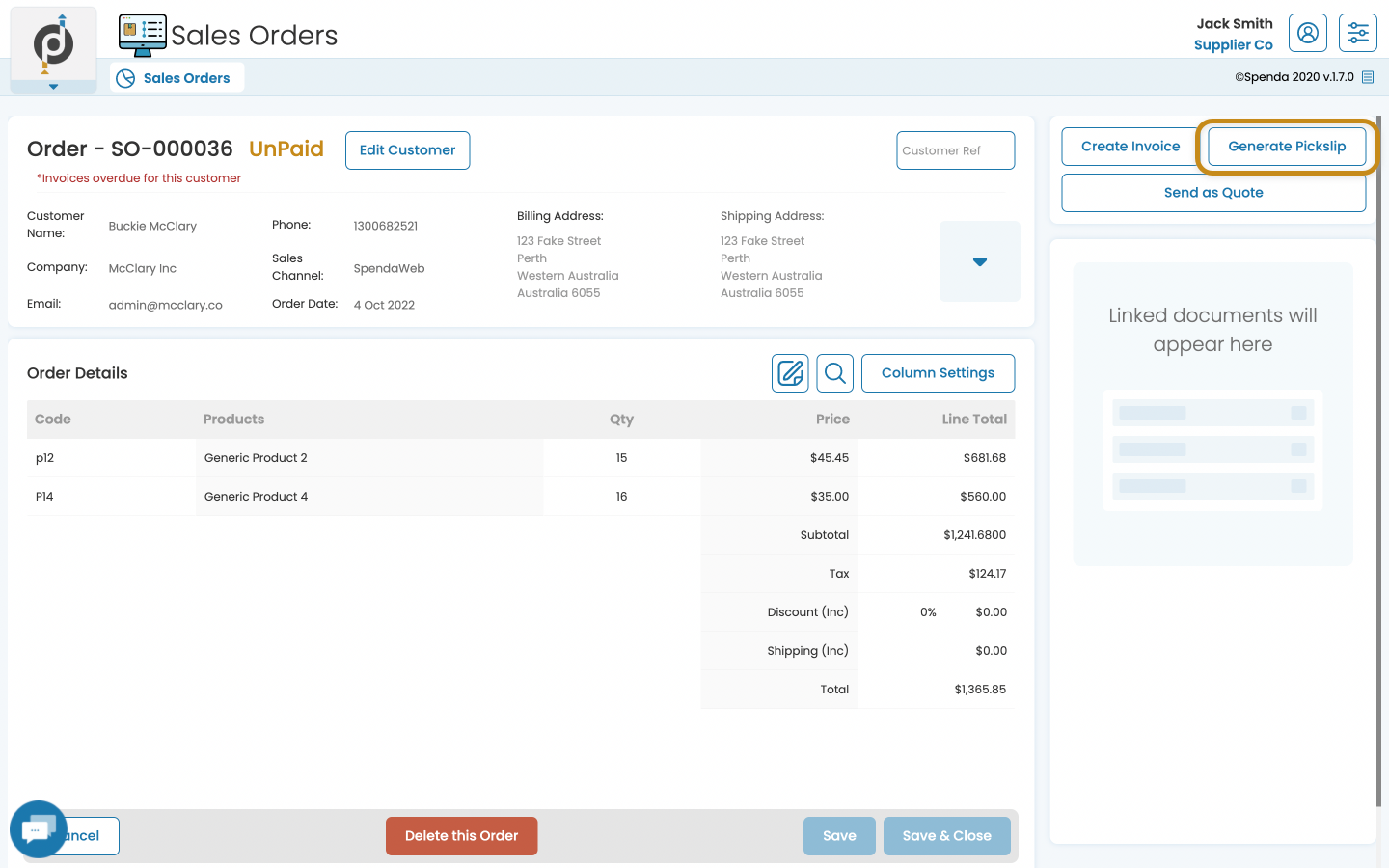 A pop up with two options will display:

View Sales Order List: Save the sales order and return to the main dashboard. You or your staff can access this sales order at any time, now available in the 'ready to pick' stage. Access it by clicking the 'Ready to Pick' button on your main dashboard.

View Pickslip: Save the sales order and view the picking stage instantly.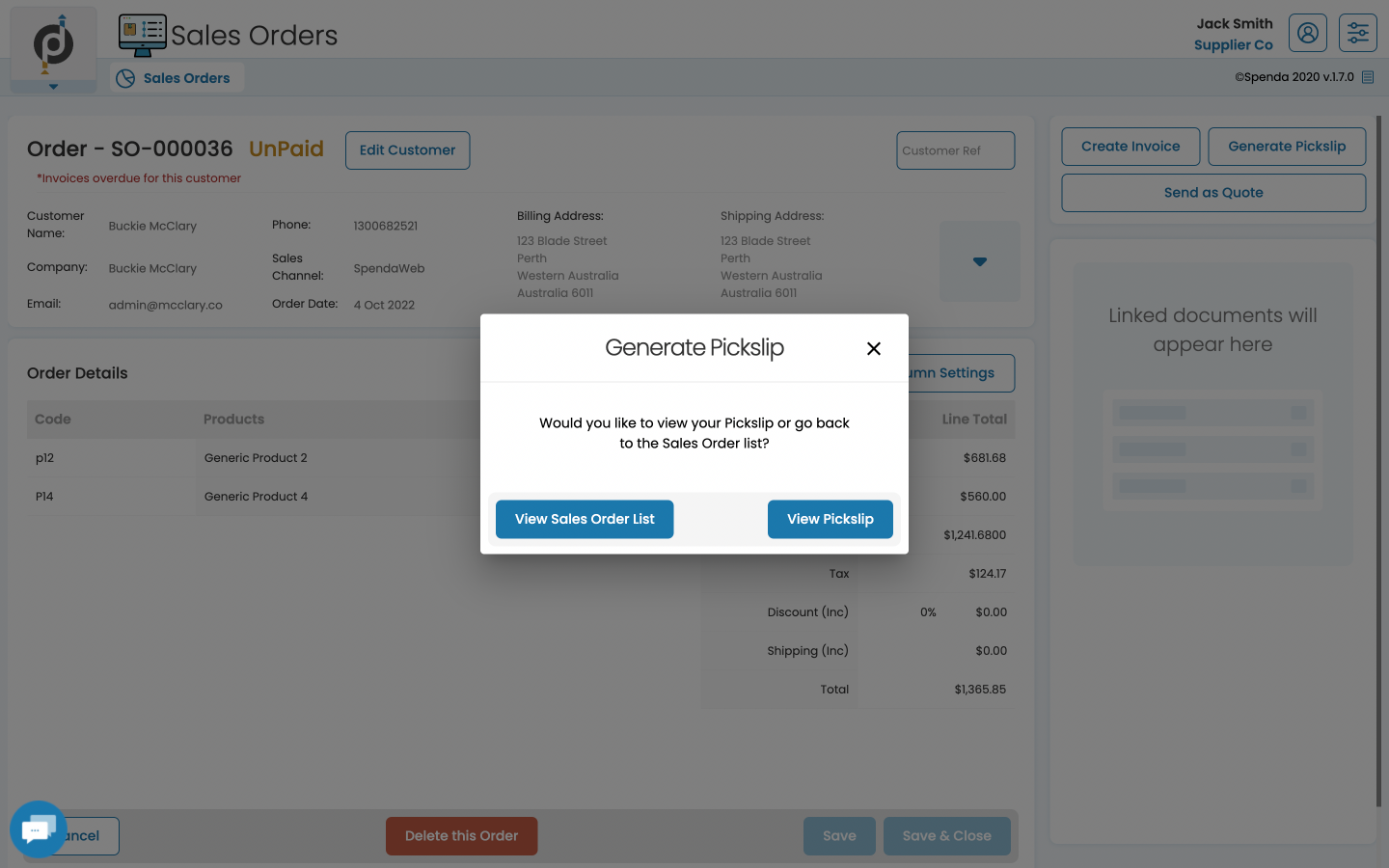 If you selected 'View Pickslip' or are returning to a saved, ready to pick sales order, you will now be ready to pick the order. On the picking screen, each line of the sales order will be displayed along with the quantity required. In the 'Pick Qty' line, enter the quantity that needs to be picked for the order. Any items remaining will be automatically calculated and considered 'Backorder stock' and excluded from the packing stage.


Note:
A pickslip can be printed out and used as a reference, however values will still need to be entered into Spenda. To download and print, click the 'Print Pick Slip' button found at the top right of the picking screen.
Once all values have been entered, select the '
Move to Packaging
' button at the top right of the screen.