This guide will show you how to pay off the completed Service Job. Using one of the many available payment options available to you.

1.
Navigate to Service within Spenda > Find the required Service Job you wish to Pay off > Click on the Booking Settings Icon. Then click on the "Invoice" icon.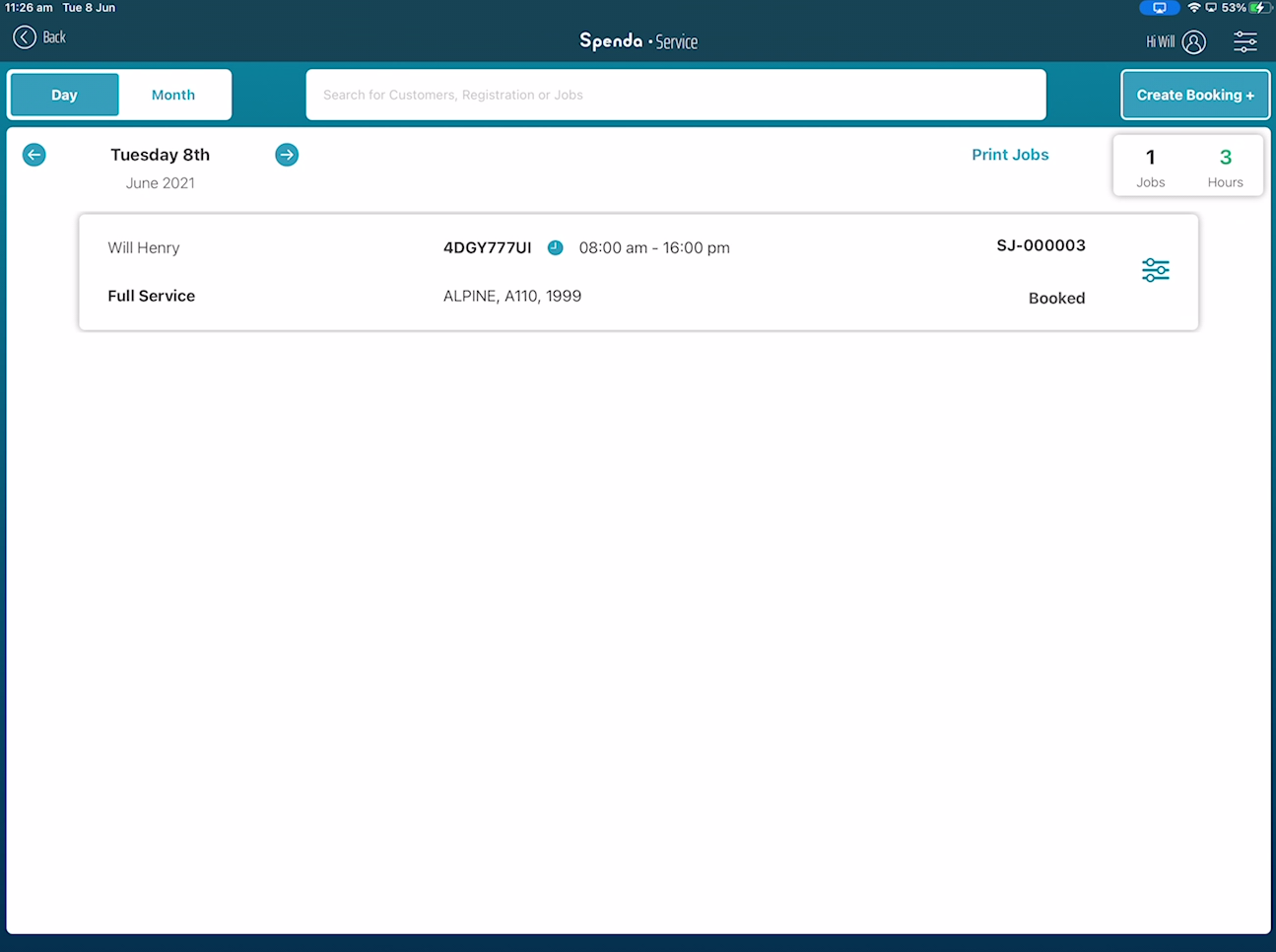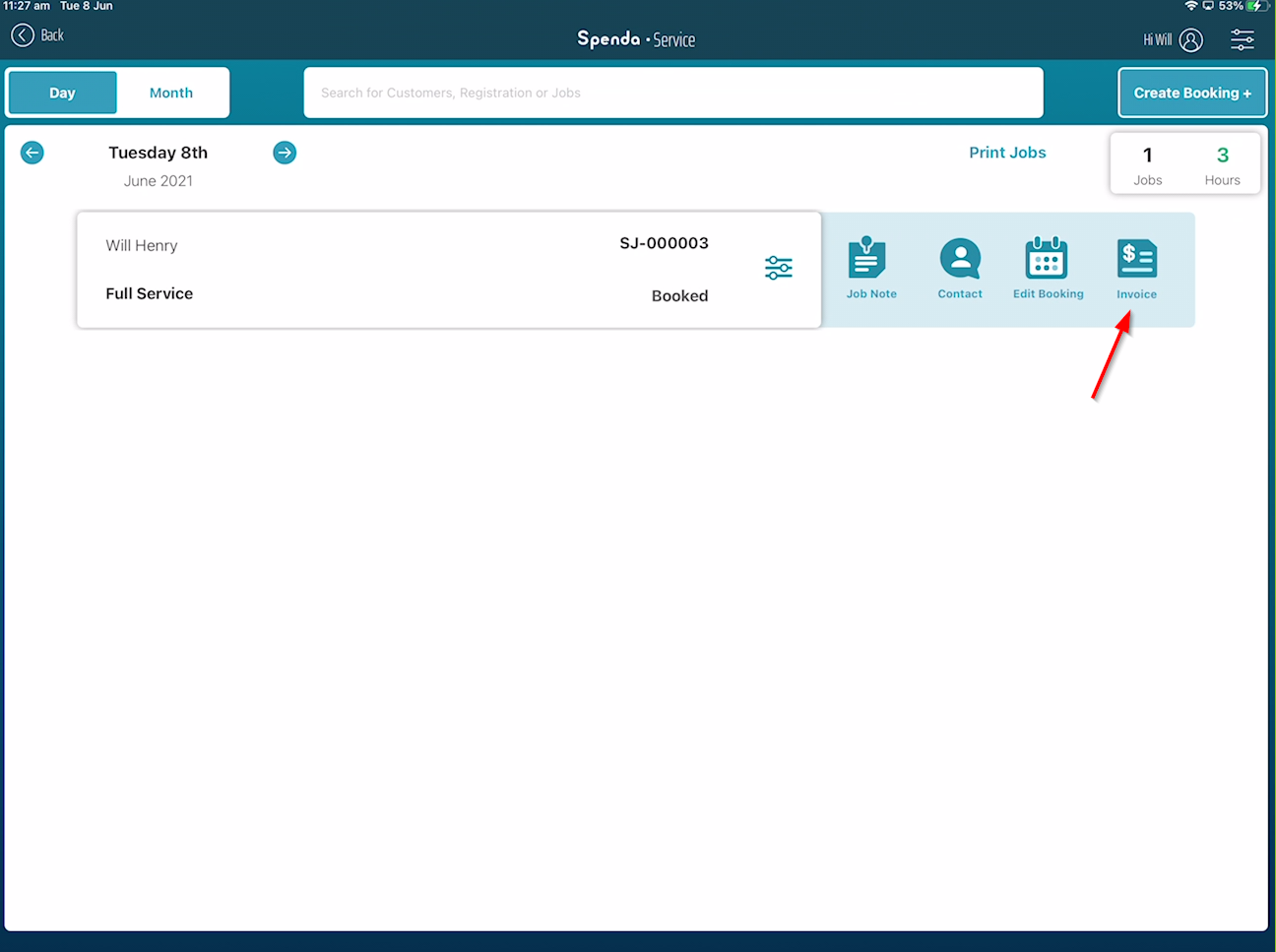 2.
You will now be located in the Invoice Builder screen. Here you will see all your products related to the invoice (If you have a Job Type, the products within the template will auto-populate here), otherwise, you can add products by tapping on the product card or create new products via the "New Product" button. You can also change QTY, override price or apply a discount on the right-hand side of the screen. > Next check your total value at the bottom and click Pay.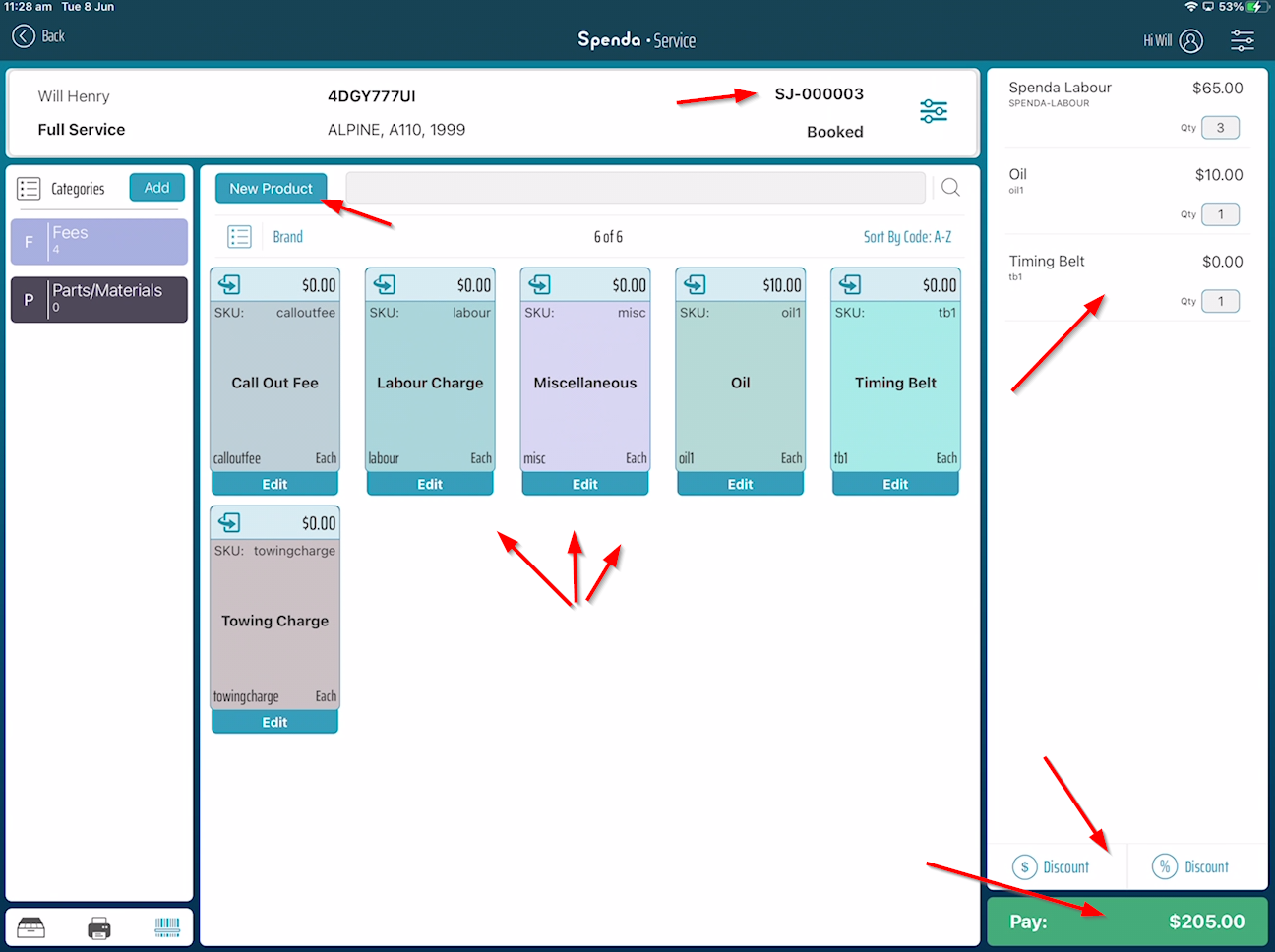 3. You will now be taken to the Payment screen. Here you have multiple different payment options available to you.

a) Pay in Full: Cash/Eftpos.

b) Invoice balance to Customers Account (To be paid by invoice at a later date).

c) Split Payment.



Pay in Full: Cash/Eftpos.

1. Cash - Click on the Cash button > Click either "Exact Amount" or enter in the amount given to you by the Customer > Then Click Pay.

2. Eftpos - Click on the Card Button > Eftpos > Pay.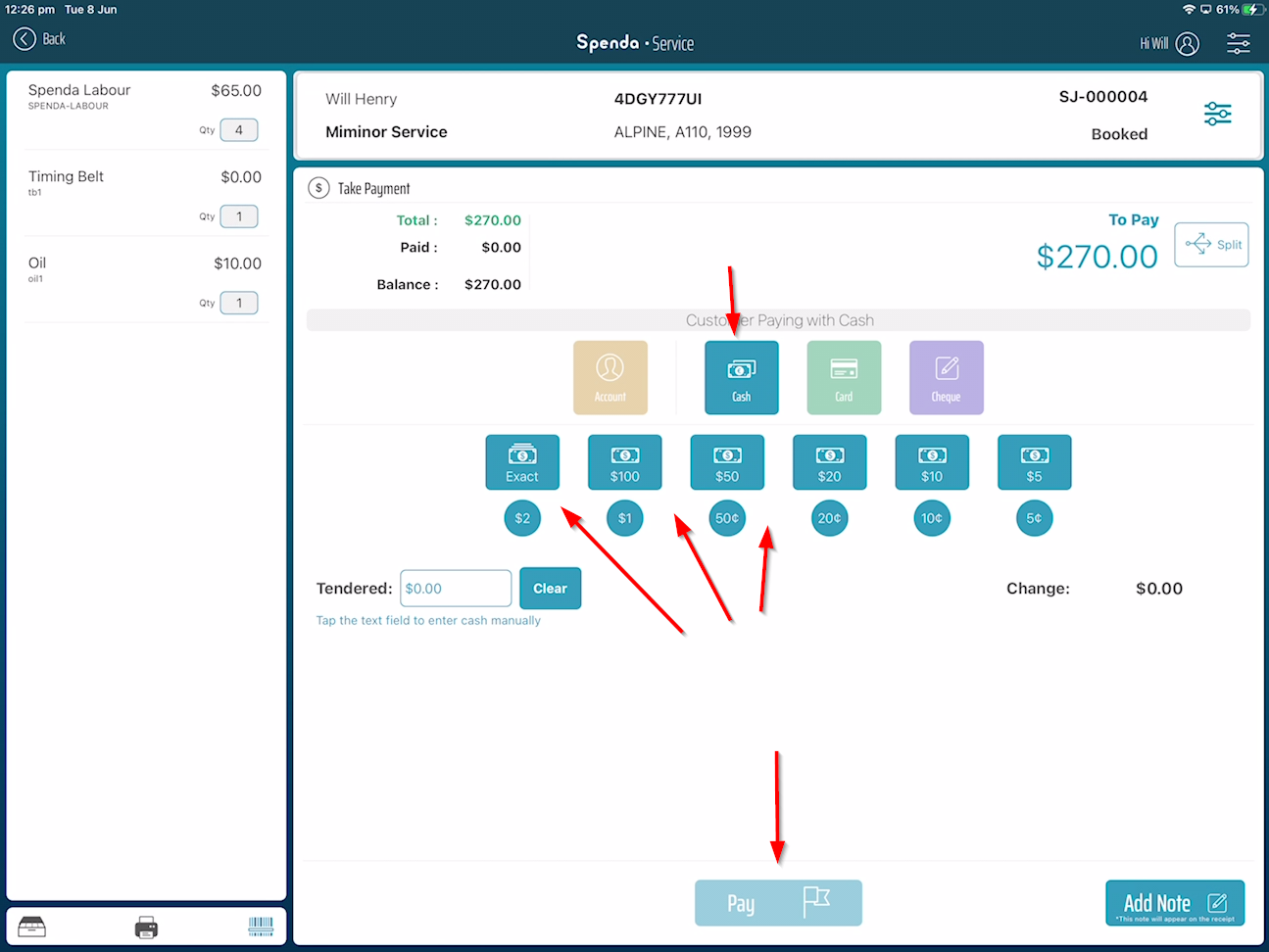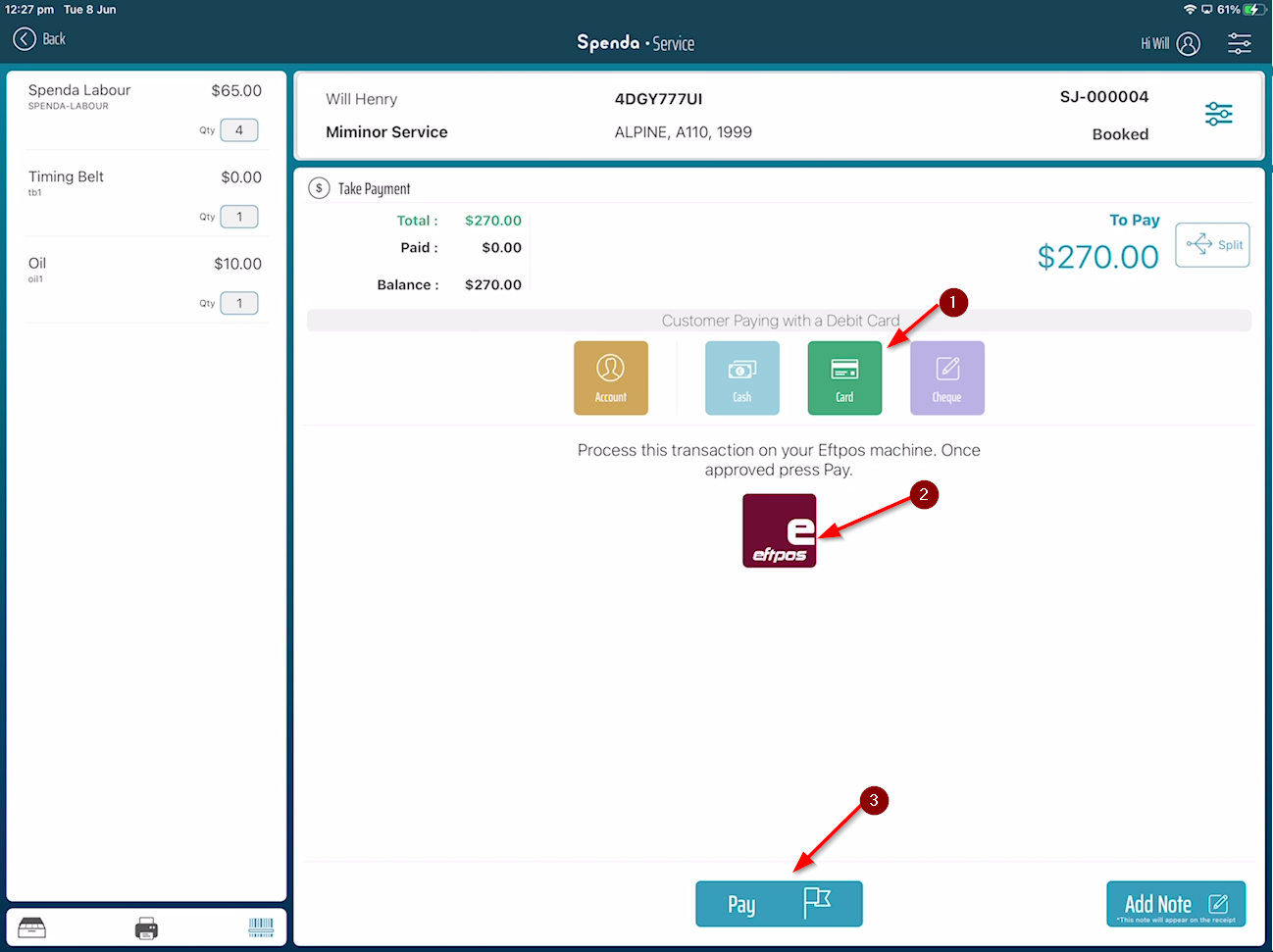 Invoice Balance to Account Customer.

1. Invoice > Click on Account > Check Available Credit, to ensure the customer has enough credit on their account > Click Confirm.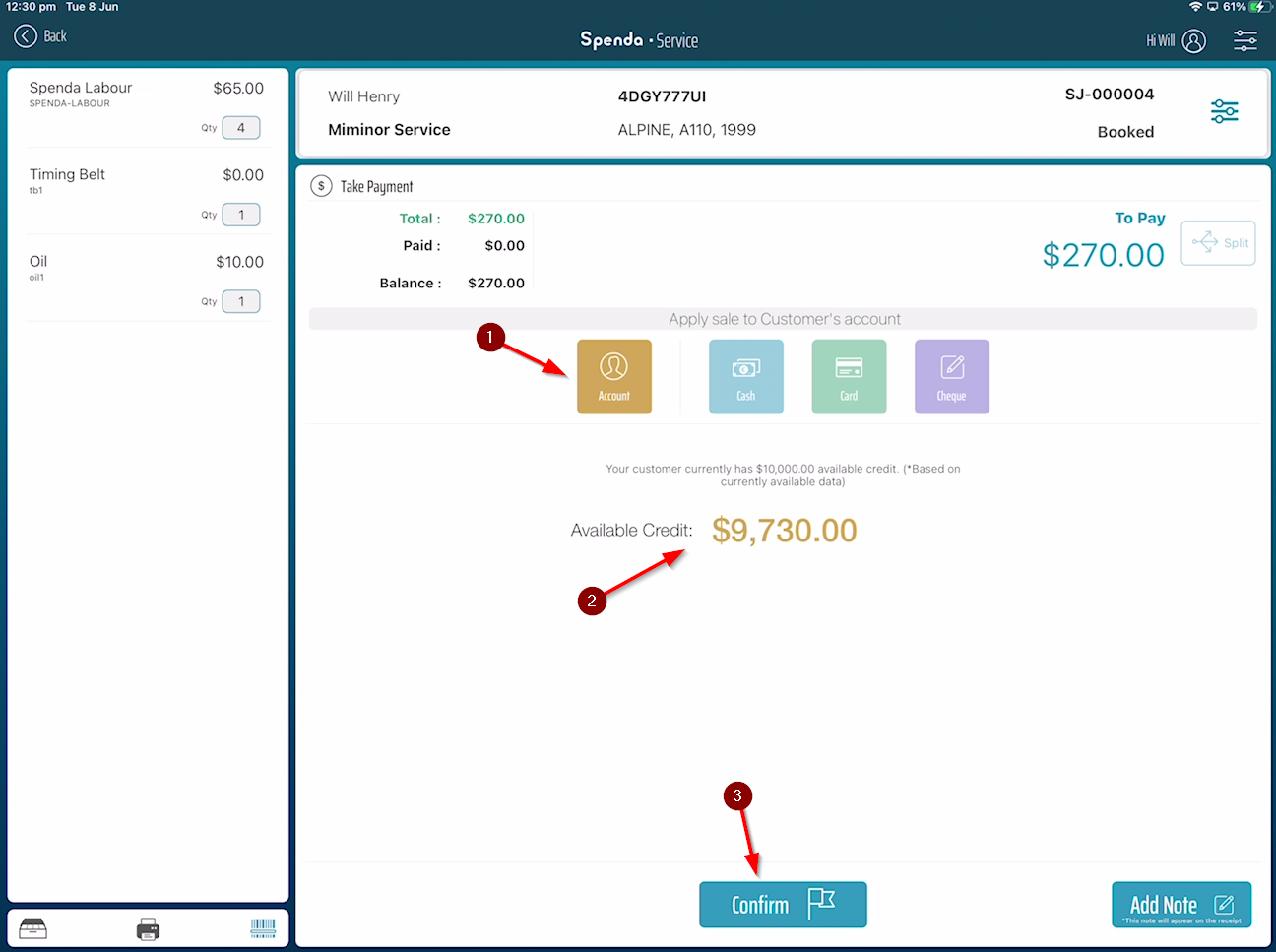 Split Payment.
1. Click Split > Enter the amount to be paid using first payment method > Select Cash or Card > Follow through to payment > Pay.

2. Remainder now displayed > You can split again/ Or pay off the remainder > Please repeat the necessary payment steps: Select Account, Cash, Card > Follow through to payment > Pay.

3. Do you require a receipt? Print Tax invoice or none required.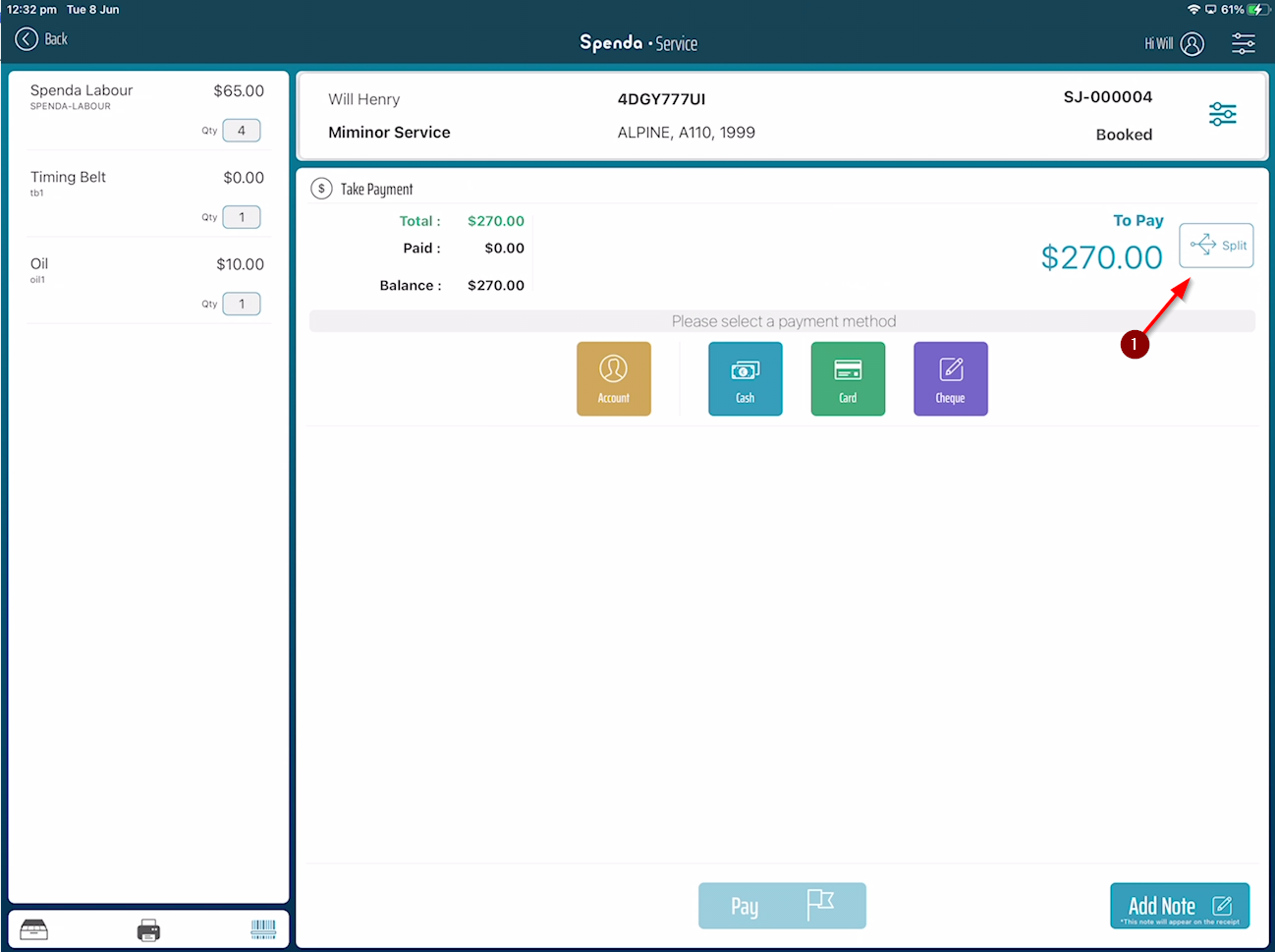 4.
Once completed your payment type and you've hit Pay.
Print Receipt options will appear: you may select none required or tax invoice. Once one is selected click "Close". A "Sale Complete" confirmation will appear, and you will be redirected back to the day view.
Depending on how you paid off your Service Job, will depend on the status update displayed on the job.

Paid - Payment has been taken in full

Invoiced - Invoiced to Customers Account or split amount paid with a portion remaining on customers account.